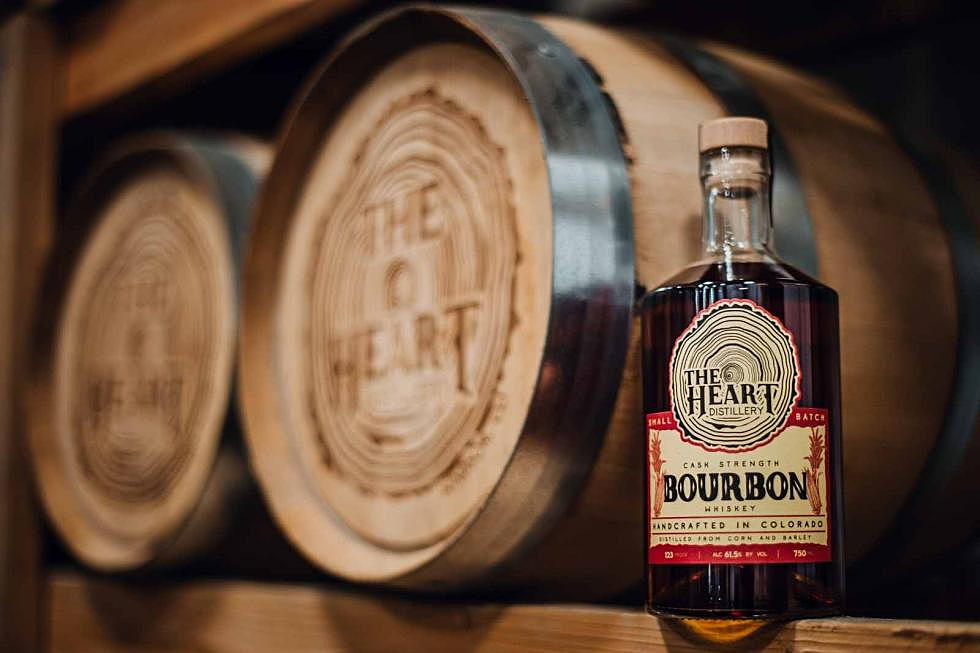 Windsor Distillery Wins More Awards with Their Tasty Bourbon
Courtesy: The Heart Distillery
Congratulations are in order for one of Windsor's own, the only distillery in town. The Heart Distillery, associated with High Hops Brewery, just won big.
This is especially great news if you are a bourbon fan, as The Heart Distillery took home the award for Best in Category for small batch bourbon up to 5 years of age. The award is huge news for the distillery that hasn't even been open five years.
The Heart Distillery opened in 2018, six years after High Hops began operation at the site of the Windsor Gardner in 2012. They have won awards for their gin, and now one of their bourbons has made the cut, once again, as well.
The American Spirits Council of Tasters (ASCOT) is comprised of spirits industry experts, who hold blind tastings to determine winners of the ASCOT Awards. The Heart won Double Platinum and "Best Small Batch Bourbon | Up to 5 Years" category for their Cask Bourbon. One of the ASCOT judges said of the bourbon:
love(s) the torched maple, cooked apple on the nose, pepper, citrus baking spices…" .. "there is a lot going on on the palette that all kind of gave me the journey that I wanted.
This 'Cask Strength' bourbon is 123 proof with 61.5% alcohol per volume. It definitely sounds strong and tasty.
From The Heart's site:
Inviting aromas of oak, warm vanilla, and decadent caramel swirl with sweet candied orange and rich plums. The delivery is masterful – silky and full, with slight notes of lingering char playing with the complex sweetness and spice. The finish greets you as an old friend, gracefully revisiting all of the flavors and aromas that met you with the first sip.
This latest ASCOT win marks the fourth award that The Heart has won for their small batch bourbon.
More on Windsor - 10 Highly-Rated Restaurants
Can't decide where to eat in Windsor?
Allow us to assist - Check out the top 10 highest-rated restaurants in Windsor, courtesy of TripAdvisor.
25 Fort Collins Restaurants + Bars With Outdoor Seating
It's getting nice out - really nice out.
So g

rab a friend, a family member or hit the town solo and check out one - or several - Fort Collins restaurants + bars that offer outdoor dining.
11 Reasons Why Fort Collins Is Definitely, Completely, Totally the Worst
We are definitely, completely, totally not being sarcastic. Fort Collins is the worst. See why in the gallery below.