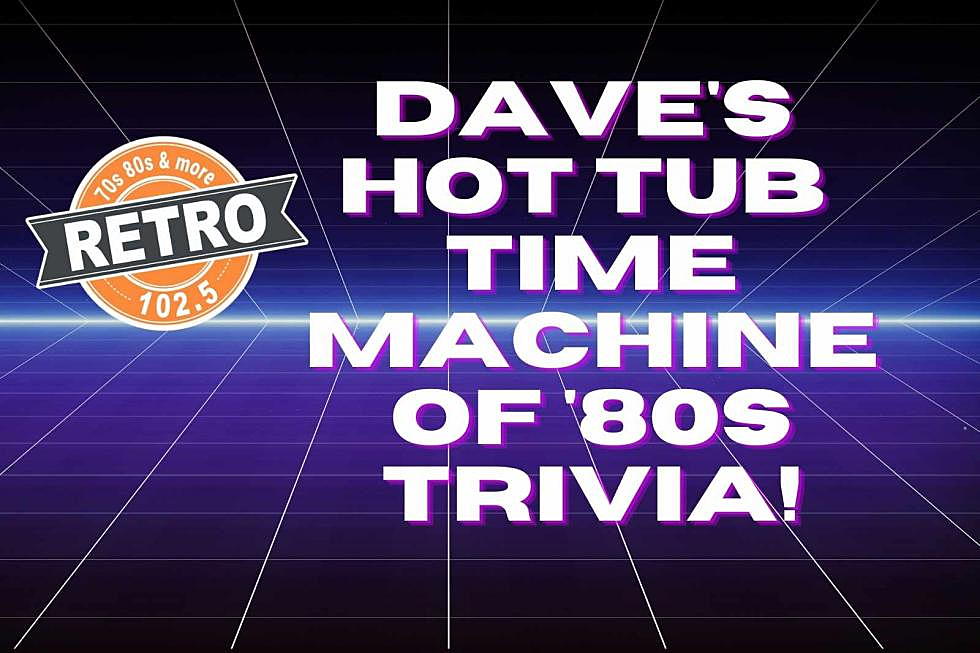 Dave's Hot Tub Time Machine of 80s Trivia – Weekdays
Canva.com
Test your knowledge of The 80s each weekday at 4:20 with Dave Jensen. He'll ask the question and the first caller with the correct answer to 1-800-964-1025 wins that day's prize.
Recent questions include:
What was the car that Lane and Monique rebuilt in 'Better Off Dead?'
What state does Bill Murray compare Czechoslovakia within the movie 'Stripes?'
In 'Back to the Future' what is Biff's last name?
Where is Balki from on 'Perfect Strangers?'
What is the name of the detective agency on 'Moonlighting?'
Dave's Hot Tub Time Machine of '80s Trivia is part of an 8-5 No Repeat Workday on RETRO 102.5.
CHECK IT OUT: The Best Movie Character Names of the 1980s