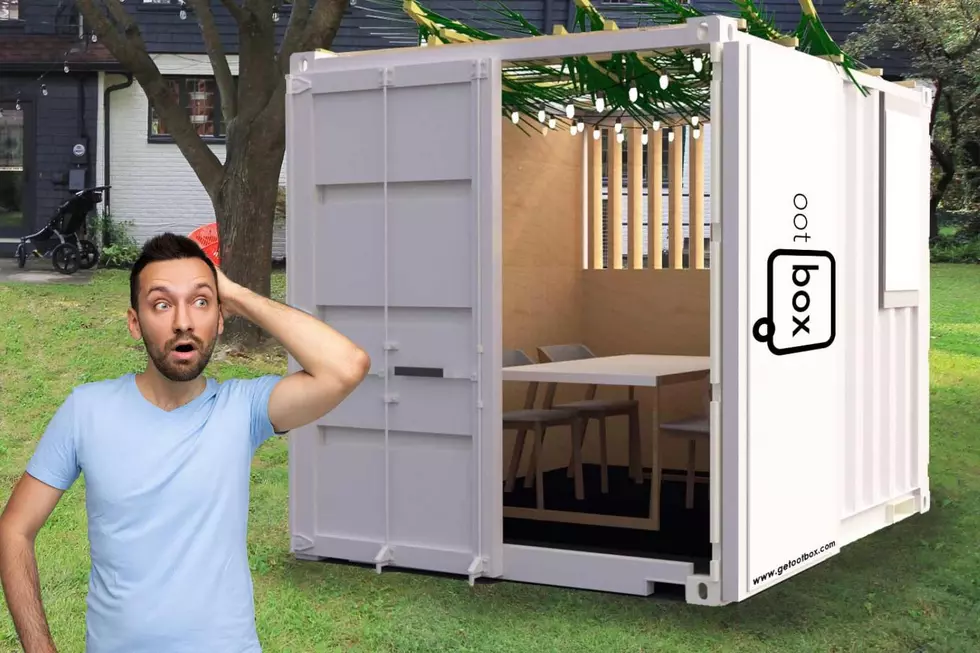 What Are These 'Ootboxes' That Are Coming to Future Legends in Windsor?
Facebook/Ootbox, Canva.com
A product featured on "Shark Tank" will be coming to Windsor's Future Legends, but what are they, exactly?
Future Legends Sports Complex in Windsor is really beginning to take shape, and they've just announced that they're brining in four of these "futuristic" buildings. What are they, exactly, and what will they be used for?
Future Legends Sports Complex looks to be the number one destination for not only youth but adult tournaments as well when it opens in 2023. They'll have 10 baseball diamonds, 12 soccer pitches, an indoor practice/playing facility, a 64-ream dorm and more. More, as in some new small and portable buildings.
When building a complex from the ground up, you get the benefit of doing things your own way, unencumbered by existing infrastructure and such. That's where these new, small, buildings will be coming into play at Future Legends.
Future Legends has announced that they'll be getting four ootbox structures to use at the complex. ootboxes are portable, temporary workspaces that are very easy to set up. They're a young company, but having been featured on "Shark Tank," things are really starting to take off. The units can be used for residential, hospitals, real estate, warehouses, etc, including the uses that Future Legends has in mind:
Ticketing.
Concessions.
Merchandising.
Office space.
It will be interesting and fun to see these set up at the complex. Maybe we'll be walking up to get a soda and some popcorn and will say, "Hey, this is one of those ootboxes!"
10 Windsor Restaurants Highly Rated On TripAdvisor
Can't decide where to eat in Windsor?
Allow us to assist - Check out the top 10 highest-rated restaurants in Windsor, courtesy of TripAdvisor.
11 Colorado Restaurants With Amazing Scenic Views
Relax and enjoy the view offered by these Colorado restaurants that feature great meals and amazing scenery!
20 of the Best Hole in the Wall Restaurants in Colorado
Colorado is full of great hole-in-the-wall restaurants, scroll through 20 of the best.