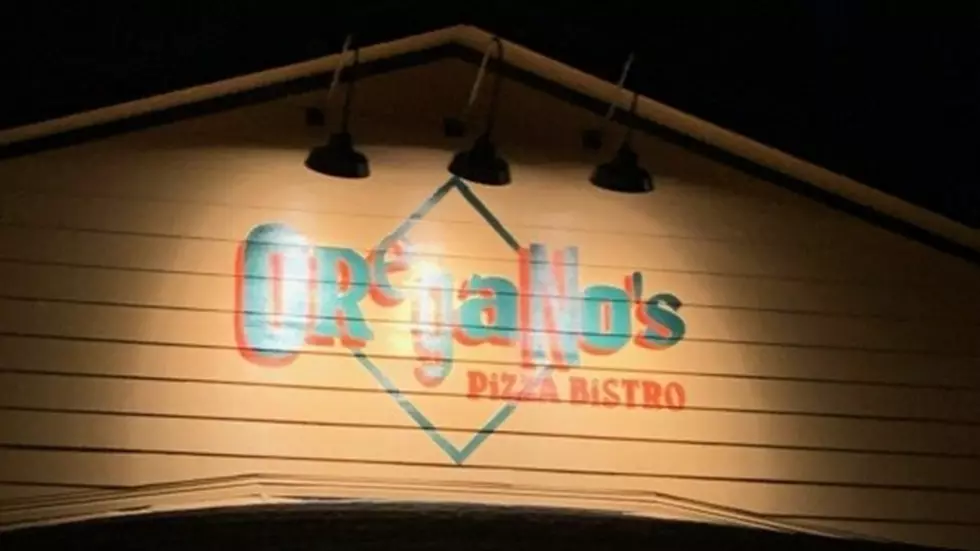 Dave's 'Pizza My Heart' Review: Oregano's in Fort Collins
Jacob Laxen, TSM
Join me as I travel around Northern Colorado in search of 'NoCo's Greatest Pie.' This week, a stop in at the Arizona-based 'Oregano's.'
Oregano's Pizza Bistro is in Fort Collins by Target on College Avenue. The spot has housed several restaurants over the years: Carinos, Taverna Greek, Akropolis and Buns.
They have more than a few locations in their home state of Arizona, but only three outside of the state, all of which are in Colorado: there's one in Littleton, one in Boulder and this one in Fort Collins.
Oregano's bills themselves as 'Your Neighborhood Pizza Joint.' I have to admit, the atmosphere is pretty awesome. It's like they haven't met a piece of 'flair' that they haven't loved; they've also got old movies playing on the TVs while you eat. It's fun.
My cohort, Jake, along with his wife, Mariya, stopped in after work on January 23, 2020. The place had plenty of seating along with a nice bar.
When it comes to the pizzas, they have quite a selection: thin pizzas, pan pizzas and 'stuffed' pizzas that can take up to an hour to bake. We opted for two thin pizzas: A pesto pie with chicken and their signature 'Numero One-O' pie.
The pies came out fairly quickly and with great service. The pies are sliced so that you get more 'square' slices, as opposed to triangle slices.
The pesto pie was very tasty. The Numero One-O, which comes with a lot, including house-made sausage, pepperoni, mushrooms, onions, green peppers and Wisconsin cheese, was fairly tasty as well. I thought the sausage had a little too much fennel, though. Also, Oregano's is a little pricey.
But as you leave, you have your choice of a piece of peppermint OR a fortune cookie. A fortune cookie? I didn't see that coming. That's fun.
Google Reviews gives Oregano's an average of 4.4 with 866 reviewers. I'm going to agree.
My 'Pizza My Heart' Review: 4.4 Pepperonis out of 5.
Thanks, gang, I'll be back to try some pasta, for sure.
Enter your number to get our free mobile app