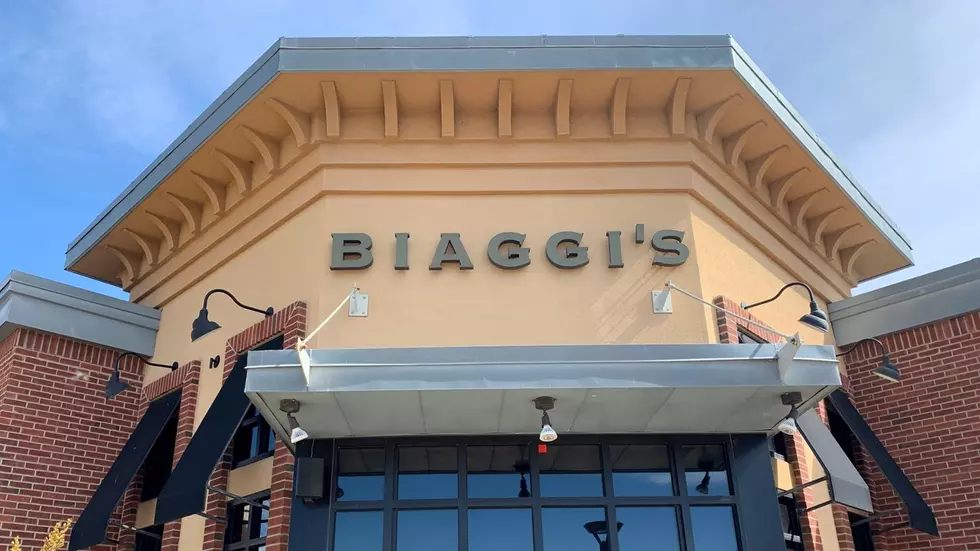 Dave's 'Pizza My Heart' Review: Biaggi's In Loveland
Jacob Laxen, TSN
Join me as I travel around Northern Colorado in search of 'NoCo's Greatest Pie.' This week, a stop into the Promenade Shops and Biaggi's.
Cohort Jake and I have been reviewing pizzas in NoCo for a while now, as Biaggi's marked our 30th stop.
You don't immediately think about 'pizza' when you think of Biaggi's in The Promenade Shops at Centerra, but I thought we'd give them a try.
There are several locations across the U.S. but only this one in our area.
We stopped in for lunch on Wednesday, March 11, 2020. They seemed to have a decent crowd. I'd been there a few times, but never for pizza.
We ordered up their supreme pizza; again, it's a great way to check out the most popular toppings.  The menu let us know that the tomatoes on the pie were from Italy. We did not worry about COVID-19.
The pie didn't take to long to prepare, maybe 10 minutes or so.
The hand-tossed pie looked pretty good, not burned at all. There were plenty of fresh toppings, as well on the 8-slice 14" pizza.
The sauce, I thought, was really spicy. Jake, however, likes the 'spicy,' so he was not deterred.
In the end, we were left uninspired. The bar is becoming high, after all these visits, I guess.
Google Reviews (630 of them) give the whole restaurant an average of 4.3 stars.
My 'Pizza My Heart' review of Biaggi's pizza: 3.5 Pepperonis out of 5.
Enter your number to get our free mobile app