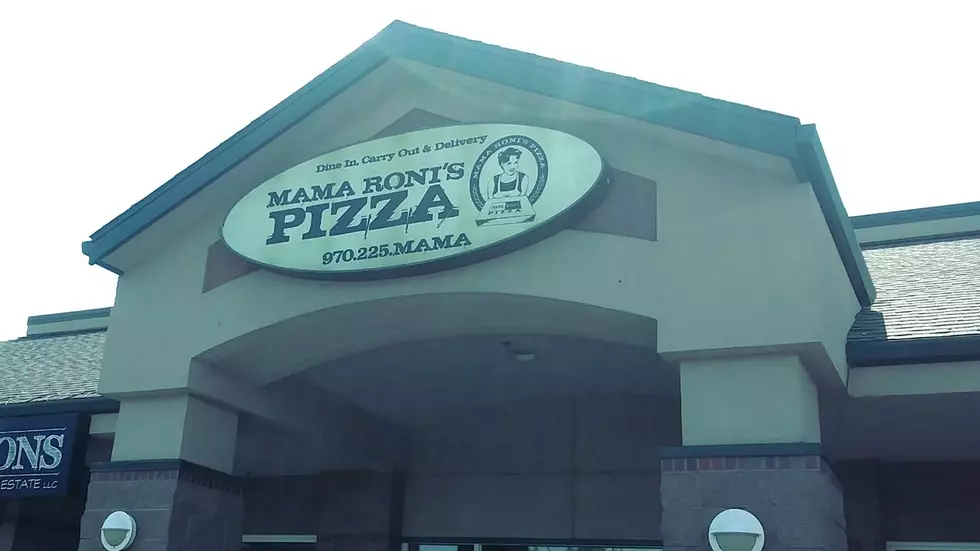 Dave's 'Pizza My Heart' Review – Mama Roni's in Fort Collins
Dave Jensen, TSM
Join me as I travel around Northern Colorado in search of NoCo's Greatest Pie.  This week, a stop at Mama Roni's off Harmony and Timberline in Fort Collins.
In pursuit of Northern Colorado's Greatest Pie, my 'Pizza My Heart' series took me into the Choice City to check out Mama Roni's on the east side of town, their other location is at Shields and Stuart.
Honestly, I didn't know there was another pizza joint near Old Chicago off Harmony and Timberline before I went over to Mama Roni's. Being so close to Old C's hasn't stopped Mama Roni's from being successful, however.
I was riding solo on this particular outing on September 11, 2019, as my cohort, Jake had another appointment. I was there at about 12:30 p.m. and the place was pretty busy with students from Fort Collins High School, I'm guessing.
Mama's has a great menu. A LOT of specialty pizzas in four different sizes plus a 10" gluten-free crust.  The students were getting slices, I opted for the $6.99 personal pizza - 'Artichoke Chicken, my good sir,' it IS my favorite.
The wait wasn't long at all, as I had a seat in the back while all the students bustled in and out grabbing tables here and there.
The pie was great. Small, but great. Thin crust, great sauce, and the topping were on-point as they say. Absolutely worth my $7.
Google Reviews (300 reviews) gives Mama Roni's off of Timberline a 4.5.
My pursuit is about the pie and the vibe. I loved the pie but wasn't feeling it as a destination place, as an adult. High schoolers might argue otherwise. I get that.
My 'Pizza My Heart' rating: 3.7 pepperonis out of 5.
Mama Roni's