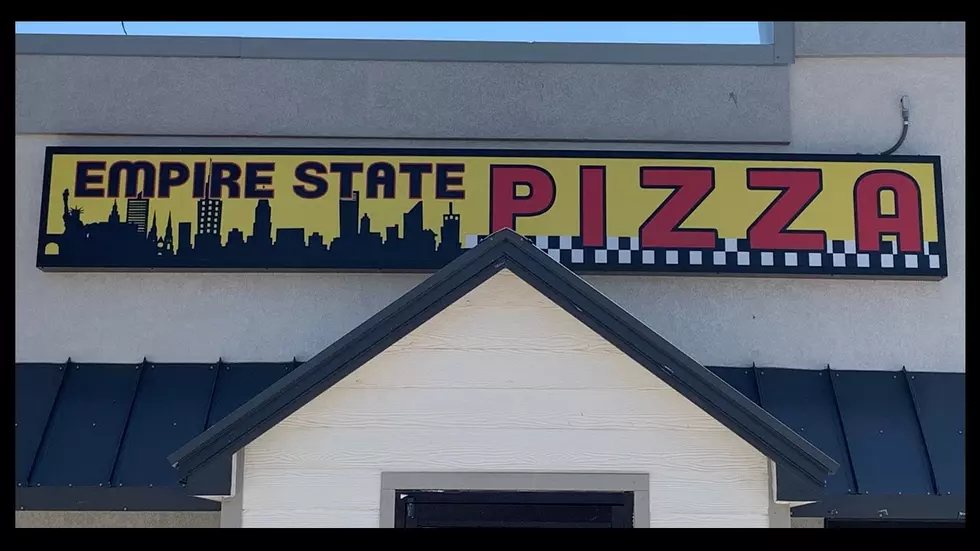 Dave's 'Pizza My Heart' – Empire State Pizza – Review
Jacob Laxen, TSM
Join me as I travel around Northern Colorado in search of NoCo's Greatest Pie.  This week, a stop at Garden City's Empire State Pizza.
In pursuit of Northern Colorado's Greatest Pie, my 'Pizza My Heart' series traveled into tiny Garden City to check out Empire State Pizza.
Located at the corner of 27th Street and 8th Avenue Empire has been open for about four years, next to the original Wing Shack. Empire is definitely bigger on the inside than you'd think. Lots of places to sit and enjoy your pie, with a little patio out in back.
Bring the kids, as they have a LOT of video games/pinball machines. I'll have to go back to try and beat the high score on the Galaga machine they have.
Let's get to the pie. They do whole pies, but my cohort Jake and I opted for the lunch special: Two slices and a drink for $6.00. Jake has had pizza by the slice IN New York City, he commented on how it was authentic: You pick your slices, they heat them up,  you move along.
I had a slice of the pepperoni, bacon and cream cheese and a Margherita slice. I'd never had cream cheese on my pie: It was tasty. The Margherita as fantastic, too. BIG slices- fold them up, kids, and dig in.
The vinyl tablecloths add to the New York vibe, along with a great mural and some artwork. If they had just a little sports memorabilia, it'd be perfect.
Empire State Pizza's 'Pizza My Heart' rating: 4.1 pepperonis out of 5. 
Empire Pizza