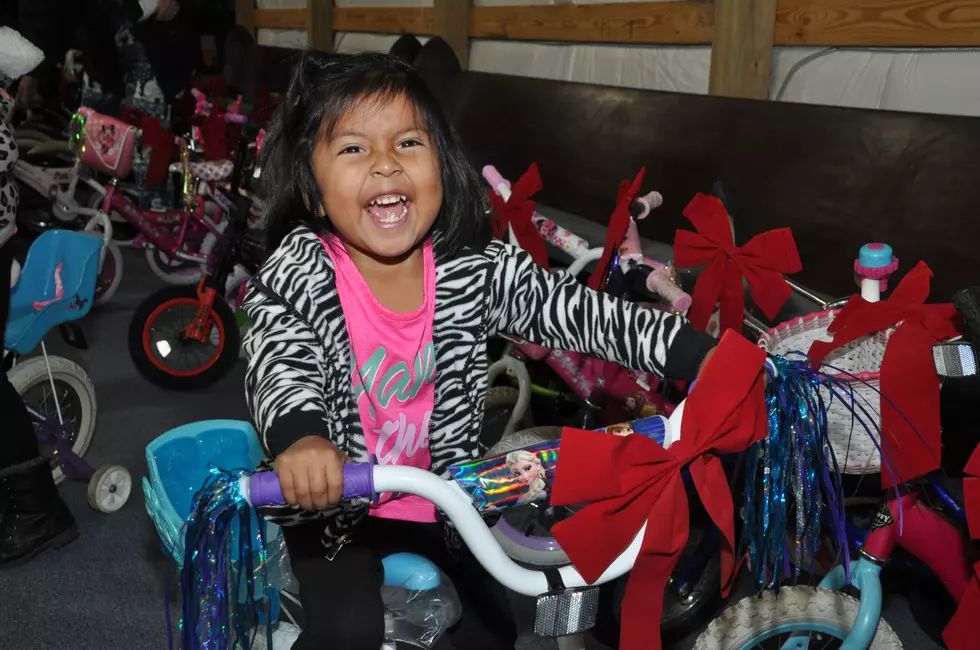 Bikes for Tykes Accepting Bicycles for Kids in Northern Colorado
Jenny Harding, Realities for Children
Remember the joy of riding your bike when you were a kid? Some kids don't get to feel that joy.
The holiday season can be a sad time of year for children who have suffered from abuse, neglect or are in at-risk situations.  You can help make the holidays magical for a local child in need by donating a bicycle to Realities for Children's Bikes for Tykes program.
Bikes for Tykes has been providing bicycles and new helmets children since 1996.
Bikes for Tykes Drop-Off Locations
There are 6 drop-off locations for gently used bicycles. Realities for Children needs bicycles during the months of November and December, although they will accept new bikes at any time during the year. These business partners will safety check all bikes and deliver them to Realities For Children:
 Trek Bicycle North - 202 W. Laurel, Fort Collins
 Trek Bicycle South - 931 E. Harmony, Fort Collins
The Phoenix Cyclery - 1532 E. Mulberry, Suite D, Fort Collins
Breakaway Cycles - 2237 W. Eisenhower, Loveland
Recycled Cycles - 4031 S. Mason St., Fort Collins
Fort Collins Bike Co-op - 1501 N. College Ave., Fort Collins
If you are unable to transport your donated bicycle and need to arrange for a pickup, please call Alacrity Lifestyles at 970-224-9392.