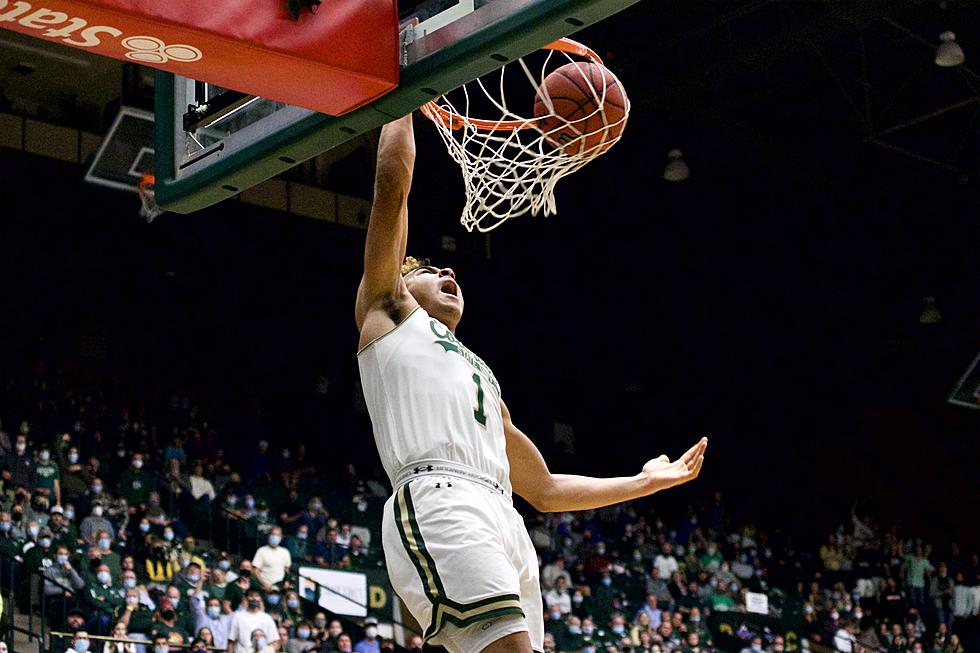 The Road To The Big Dance: CSU Men's Hoops Earns Power 36 Ranking
CSU Athletics
In case you needed another reason as to why you should be buying into this Colorado State sports team:
Colorado State men's basketball just made its mark on the first Power 36 rankings list of the 2021-22 men's college basketball season.
As per the thoughtfully curated list, the Rams were ranked #31 among the top 36 best teams of the week.
(If you aren't familiar with this particular rankings list, NCAA college basketball expert Andy Katz releases a Power 36 ranking for Division I men's basketball every week during the regular season, and at various times during the offseason.)
Katz cited star forward, David Roddy's impressive start to the season in his ranking; "David Roddy is off to a fabulous start and looks the part of being an MWC player of the year."
While this is no doubt an extremely motivating and exciting recognition for all Rams players and fans of this promising team, this doesn't come as an entire shock, considering the epic three-game homestand that men's hoops just had - which resulted in all wins.
READ: Colorado State Men's Basketball Is the CSU Team To Buy In On
In short, the Rams are off to an incredible start this season.
The real question is, will they be able to keep the winning streak alive as the season progresses?
The Rams' future opponents are slated to only get more competitive as the season goes on.
A Look Ahead
This week, the Rams are off to paradise as CSU prepares to make its first-ever appearance in the U.S. Virgin Islands Paradise Jam Basketball Tournament in St. Thomas.
They'll open against Missouri Valley Conference rival, Bradley on Friday (Nov. 19).
CSU men's basketball's next game at home will be played on Saturday, Nov. 27 against the University of Northern Colorado Bears. The game will begin at noon.
See what all the hype is about - you can still purchase your CSU men's basketball tickets for the 2021-22 season here.
5 Highest Paid CSU Employees
CSU Rams Fans Through the Years