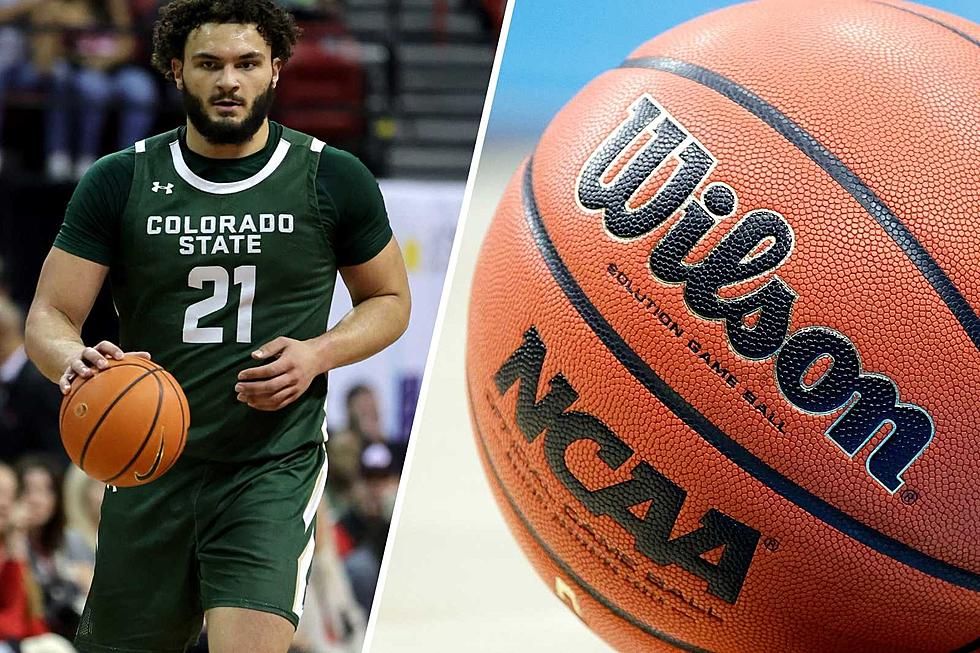 How to Catch CSU Men's Basketball NCAA Tournament Games on the Radio
Getty Images, Canva.com
CSU Men's Basketball is in the NCAA Men's Basketball Tournament for first time since 2013. It's going to be 'madness' for sure, when they take the court.
CSU (#6 seed) will have their first (and hopefully not last) game against #11 seed Michigan at 10:15 a.m. on St. Patrick's Day, March 17, 2022, at Gainbridge Fieldhouse in Indianapolis. To be at that game, seeing David Roddy and the guys take down the Wolverines, would be incredible; though not really possible for most of the fans.
There's no question that many, many fans will be watching the game on CBS; it's great that they get the exposure of the major network. Many local bars will be opening early that day as well, for those who took vacation days, or called in sick, to watch the event. They'll be cheering the RAMS on to victory, and further into the "Big Dance."
There will be many, many, other fans who cannot get away from work, or have additional things to do, and will only be able to listen to the game(s). That's where Townsquare Media of Northern Colorado's sister-station, Power 1029, comes in.
Power 1029 has been airing every single CSU Men's Basketball game throughout their thrilling 25-5 season, and the games have sounded fantastic. Brian Roth, the Voice of the Rams for the Learfield Network, along with former CSU Men's Basketball standout Adam Nigon, bring the action on the court to life tor the listeners.
Throughout the season, fans have been able to hear the games not only on the radio at 102.9 FM, but also online via Power1029NoCo.com and the Power 1029 app. However, the NCAA has prohibited the radio station from streaming the NCAA Men's Basketball Tournament online or on the app. They are sticklers, that NCAA.
So, find your portable radio or set a preset in your car and listen to CSU play in the NCAA Men's Basketball Tournament on Power 102.9 FM.
However you catch the games, they are bound to be a ton of fun. Go, RAMS!
CSU Students Crush on These Craveable Fort Collins Restaurants
If a restaurant is full of college students, it's going to be good. So, why not turn to Colorado State University students the next time you need to grab a bite to eat? See the craveable Fort Collins restaurants CSU students are crushin' on in the gallery below.
30 Restaurants That Fort Collins Misses the Most