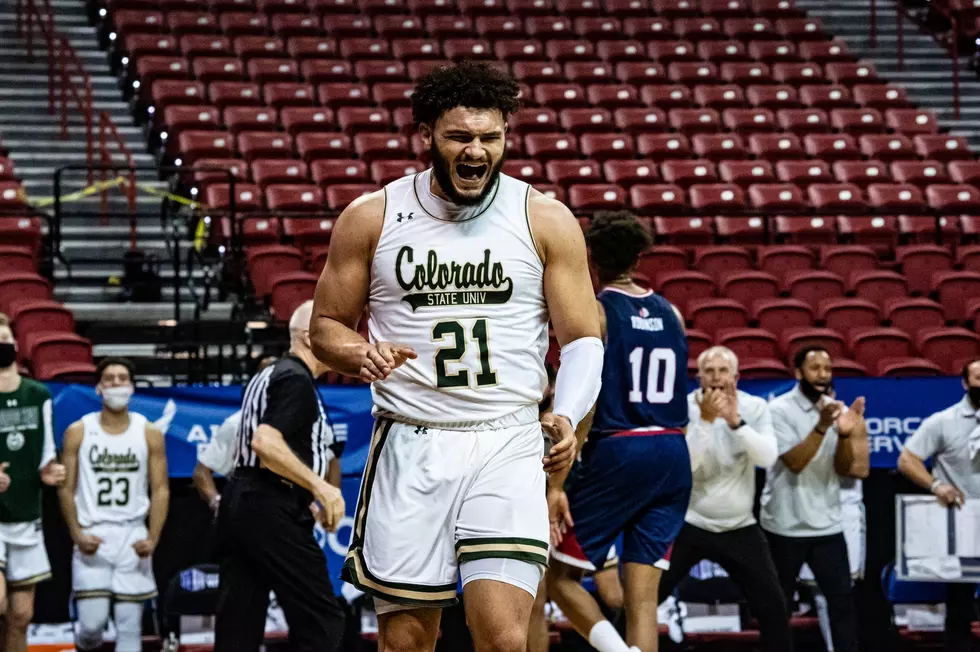 CSU Mens Basketball Advances In Mountain West Tournament
Twitter. CSU Men's Basketball
The CSU Rams men's basketball team has had a fantastic season and that season is going to continue to roll in the Mountain West Tournament after a thrilling 72-62 win against Fresno State in the opening round on Thursday Night.A
According to CSU Rams Basketball, Orlando Robinson led the way with 16 points and 10 rebounds. Isaiah Stevens and David Roddy were also huge on the night...Stevens had 16 points, while Sophomore David Roddy (who's been magnificent all season) had some big buckets down the stretch added 15 points and 10 rebounds. In addition, Kendle Moore chimed in with 15 points as well.
Typically, you wouldn't classify a 10 point win as super "thrilling" but after taking a big lead, the Bulldogs closed the gap to one point before the Rams closed out the game on a run.  Mountain West Coach of the Year Niko Medved was proud of his team...
Speaking of Coach Medved, congratulations on the milestone victory last night.
If you want to check out some highlights...
YouTube/Mountain West
The win sets up a second round matchup on Friday in the semifinals against the number 2 seed Utah State Aggies. The teams split the series in the two regular season matchups in Logan.
The semifinals (the final four in the tournament)  look like this...
(1) San Diego State vs (5) Nevada
(2) Utah State vs (3) Colorado State
The two winners advance to the Mountain West Championship on Saturday, the winner will receive an automatic bid to the NCAA Tournament.
Go Rams.
CSU Rams Fans Through the Years