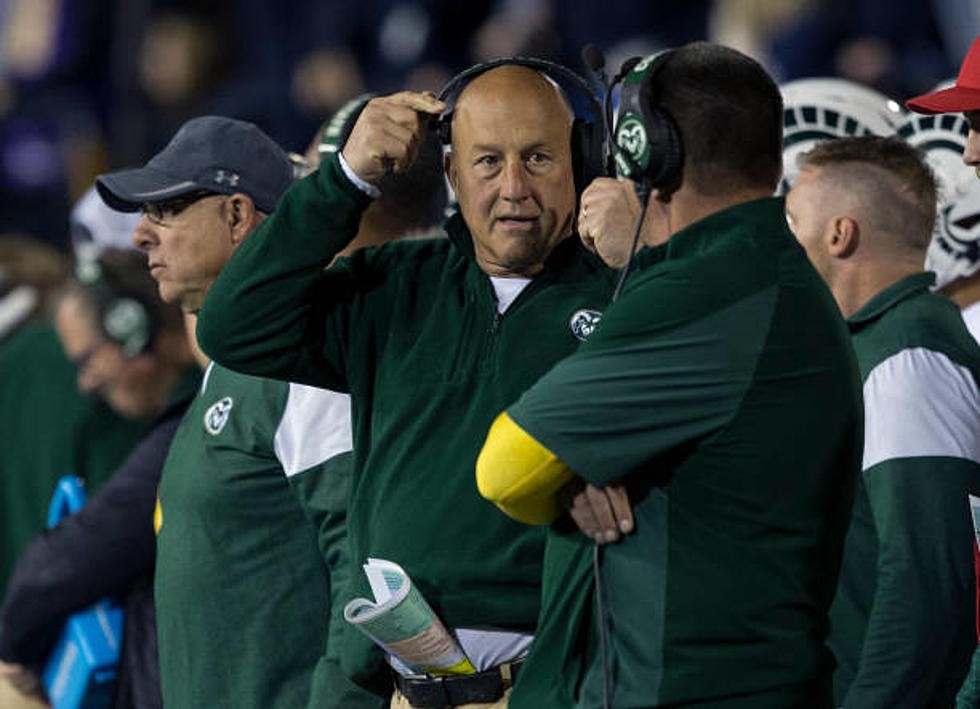 Former CSU Coach Addazio Heading To Texas A&M
Getty Images
Well, it looks like former Colorado State head football coach Steve Addazio is going to be landing on his feet quite nicely after his firing here a couple of months ago.
According to Sports Illustrated, the Texas A&M Aggies are expected to bring on the former Rams head coach to be their offensive line coach this upcoming season.
Coach Addazio only lasted two seasons here in NoCo leading the Rams to a dismal 4-12 record over that period. One of those seasons was of course the shortened season in 2020 due to Covid.
The highlight of his tenure here was capturing the Golden Boot in that 2020 season:
YouTube/Victors Valiant
Only to give it right back to Wyoming this past season...but we don't need to watch and relive that nightmare.
Speaking of nightmares, this was Steve Addazio's unceremonial final exit from his last game as head coach of CSU:
YouTube/RSHighlights
Prior to arriving in Fort Collins, Addazio had coaching stops which included Syracuse, Temple, Florida, and Boston College. Now heads to the Lone Star State and the SEC to team up with head coach Jimbo Fisher and the Aggies from Texas A&M.
Sure, it was a rough couple of years for us fans of CSU football in more ways than one but, we are moving on with bigger and better things expected with our new coach Jay Norvell.
No hard feelings Daz, but we feel like we truly got the man who is set to lead this program back to prominence.
I'm 
Go RAMS!
CSU Rams Fans Through the Years
5 Kickass Females You Didn't Know Went to CSU