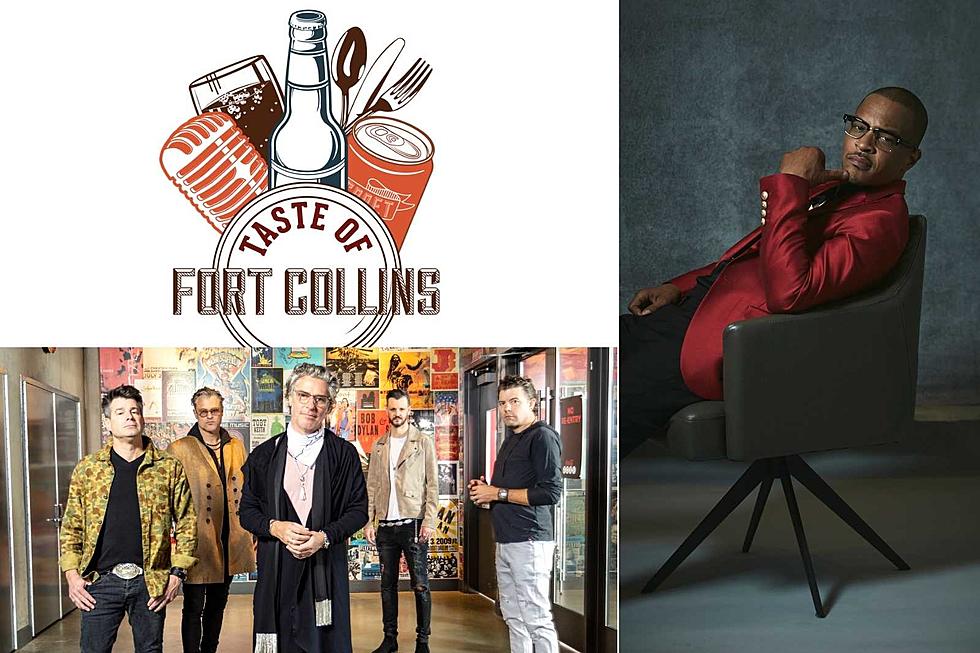 Get Tickets for Townsquare Media Taste of Fort Collins 2022 Ft. Collective Soul and T.I.
Courtesy: John Fulton, T.I.
Editor's Note: Cold War Kids will be replacing Collective Soul as Saturday's headliner at this year's Taste of Fort Collins.
Tickets for Taste of Fort Collins 2022 are on sale NOW! Get them HERE while you can. 
Northern Colorado's most anticipated community celebration of the summer of 2022 is set: Townsquare Media's Taste of Fort Collins Presented by FNBO. The 26th annual event will feature Collective Soul and T.I. These two incredible acts will take the stage June 11 and 12, so clear your weekend and get ready for a party.
The Taste of Fort Collins will take place in-person at the iconic Washington Park located in downtown Fort Collins, Colorado. The weekend will serve as a follow-up to the sold-out, in-person 2021 summer festival that featured Nelly and The Spin Doctors.
The 2022 Taste of Fort Collins will feature, as it does every year, fantastic food from local and national restaurants, entertainment from local and national superstars, and an eclectic display of artisan work as well as the region's most talented crafters.
Townsquare Media will once again be giving local performers the chance to share the stage with the scheduled superstars by being voted to the stage by the local community. The community will also be voting for their favorite restaurants with the annual Best of NoCo competition. Watch this site for more information coming soon.
Weekend passes for the 2022 Taste of Fort Collins go on sale Friday, March 18, 2022 at 8 a.m. A limited number of weekend passes will be available at that time for only $20, until they are gone.
Taste of Fort Collins 2021 in Photos
Taste of Fort Collins 2021 was a weekend to remember - can someone say it got "Hot in Here"? (If you missed it, Nelly was a fantastic headline for Sunday). Let's take a look back through the memories of one of the biggest events of the summer, shall we?