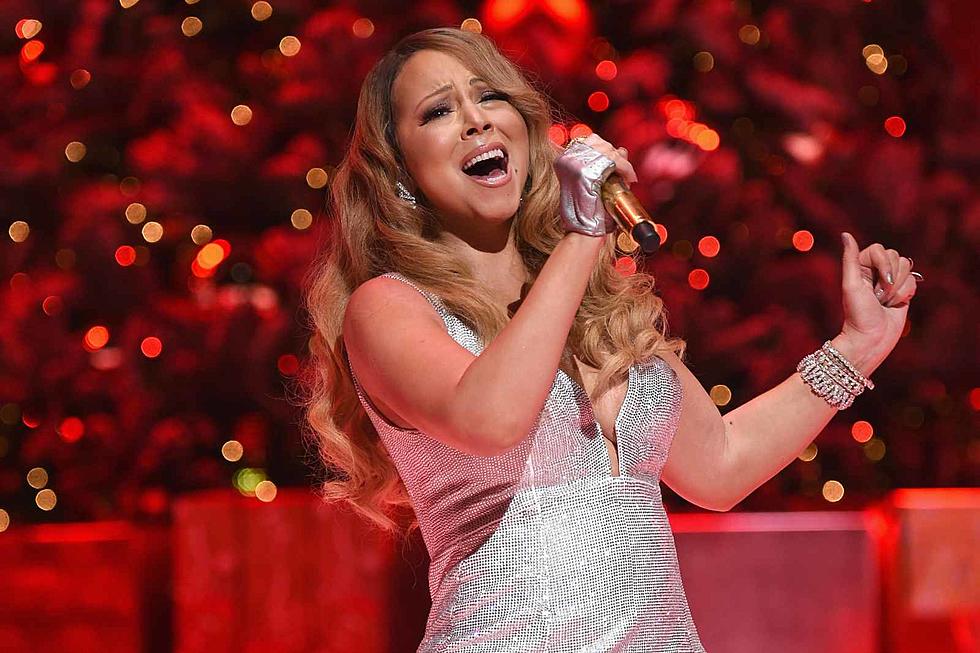 Mariah Carey 'Merry Christmas One and All' Show Hits Denver in November
Getty Images
Though she wasn't able to trademark the title, Mariah Carey is widely known as being the "Queen of Christmas," and she's bringing her big Christmas show to Denver.
What better way to get into the 2023 Holiday season, than by seeing the one and only Mariah Carey singing all of your Christmas favorites, including that huge megahit?
Did you know that Mariah Carey's "All I Want for Christmas, Is You?" has been added to the Library of Congress? Did you know that the song spent 10 weeks at #1 during the 2022 holiday season? There's no question that the song is iconic.
Mariah will definitely be singing that great tune as well as many, many others when she comes to the Mile High City for the 2023 holiday season.
It's hard to believe, but Mariah Carey makes around $3 million dollars a year with "All I Want for Christmas, Is You." Most of that is just from the plays it gets on radio and other media outlets.
This season, you can see her sing it live in Colorado, making your "Colorado Christmas" even brighter.
This will be a show that the whole family will enjoy. A great voice, singing great Christmas/Holiday songs, at a great venue.
WHEN IS MARIAH CAREY'S CHRISTMAS SHOW IN DENVER, COLORADO?
Mariah Carey's "Merry Christmas One and All" will be in Denver on Tuesday, November 21, 2023.
WHEN WILL MARIAH CAREY'S CHRISTMAS SHOW BE IN DENVER?
The big show will take place at Ball Arena.
WHEN ARE TICKETS ON SALE FOR MARIAH CAREY'S CHRISTMAS SHOW IN DENVER?
Tickets will go on sale through Ticketmaster on Friday, October 6, 2023, at 10:00 a.m.
IS THERE A PRE-SALE CODE FOR MARIAH CAREY'S DENVER SHOW?
Yes.
Pre-Sale Date: Thursday, October 5, 2023, 10:00 a.m. - 10:00 p.m. 

Pre-Sale Code: MARIAHDEN
Hallmark Channel's 2023 'Countdown to Christmas' Movies
MORE Christmas in Colorado: Water World's Christmas in Color
Is Christmas in Color at Water World Worth The Drive? We recently drove down to check it out and here are our thoughts.
Gallery Credit: Big Rob TSM
Christmas Cabin & Ranch in Noel, Colorado
About 360 miles from Fort Collins is Noel, Colorado. Imagine spending the holidays at your own Christmas cabin on over 65 acres of your Colorado own.
Gallery Credit: Dave Jensen