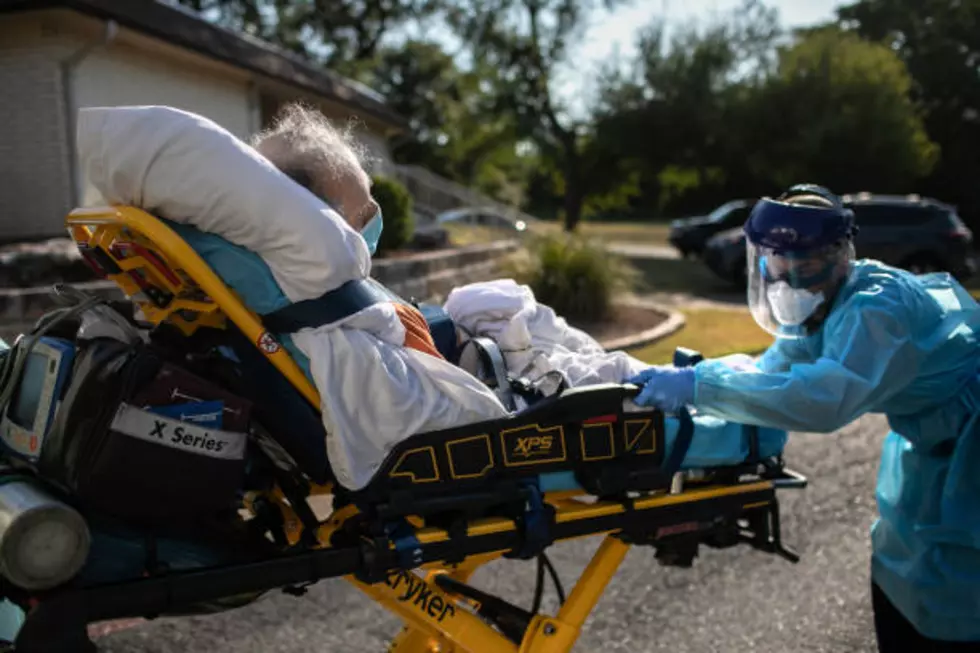 Larimer County Adds 2 New COVID-19 Deaths To Its Deadliest Month
Getty Images
December has proven to be Larimer County's deadliest month in terms of COVID-19 deaths, as there have been over 30 deaths in the county since December 1.
On Tuesday (Dec. 22), the Larimer County Department of Health recorded 2 new COVID-19 related deaths, bringing the county's total number deaths to 116 since March - 35 of which occurred in December alone.
Among the 35 deaths recorded in December, 10 have been residents in their 90s, 16 in their 80s, 7 in their 70s and 2 in their late 60s.
18 were from Fort Collins, 13 were from Loveland, 2 were from Windsor, 1 from Wellington, and 1 from Lyons.
Despite recording a record number of COVID-19 deaths in the county this month, Larimer County Public Health director, Tom Gonzales, shared data that indicates cases, hospitalizations, and other risk factors are declining during a meeting on Tuesday.
Gonzales said 93 people were being treated for COVID-19 in Larimer County on Tuesday (Dec. 22), which is a decline from the 122 people that were being treated earlier this month, and the hospital admissions average has decreased from 17 per day in November to 12.
Other COVID-19 risk factors are on the decline in the county, including the number of cases per 100,000 people; Gonzales said that number stood at 731 on Dec. 18. As of Wednesday (Dec. 23), the Larimer County Department of Health's website reported an updated rate of 522 per 100,000 people. The county's two-week positivity rating has also dropped to 7.9%.
Gonzales said the decline of multiple risk factors in the county comes as a result of the precautions and safety measures the community is taking, such as wearing face coverings and not gathering with those beyond your immediate household. He stressed the importance of keeping up with these measures to keep the county's COVID-19 numbers on a downward trend and to avoid another spike.
"It's so important at New Year's Eve," Gonzales said, emphasizing the need to not have parties and gatherings but to stick to just single households. "Let's celebrate next year when we're all vaccinated."
Enter your number to get our free mobile app
READ MORE: Here are 50 ways you can improve your work from home lifestyle