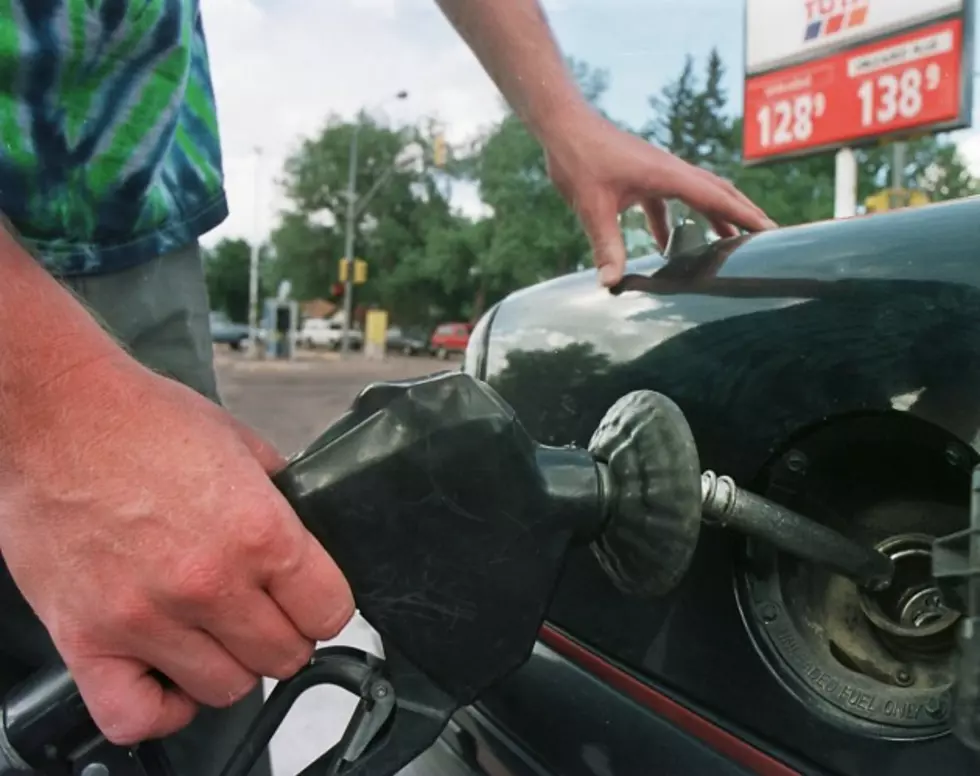 How Far Will Colorado Gas Prices Plummet?
Michael Smith, Getty Images
According to the Denver Post, gas prices in Colorado and the nation continue to fall and filling your tank below two dollars a gallon could be in the foreseeable future.
While average gas prices across the nation are at $2.29/gallon, the average price in the Denver metro area (including Fort Collins) was $2.51. This comes from the latest information supplied by the GasBuddy website. This is a drop of almost eight cents in one week. This is also down almost over a dollar over the past year.
Colorado prices are down to $2.55 as an average.
The price drop is being attributed to stations switching to the winter gasoline which is much cheaper than the summer mix. Add in the low cost of a barrel of oil right now, it compounds to savings at the pumps for consumers.
Here are the lowest prices right now across the region, according to Gasbuddy:
$2.37 (Cash Only): Safeway, located at 1426 Harmony Road near McMurry
$2.47: Sam's Club, located at 1200 East Eisenhower and Redwood
$2.35: Sinclair, located at 555 East 8th Street near Ash Avenue
$2.32 (Cash Only): Safeway, located at 1535 Main Street