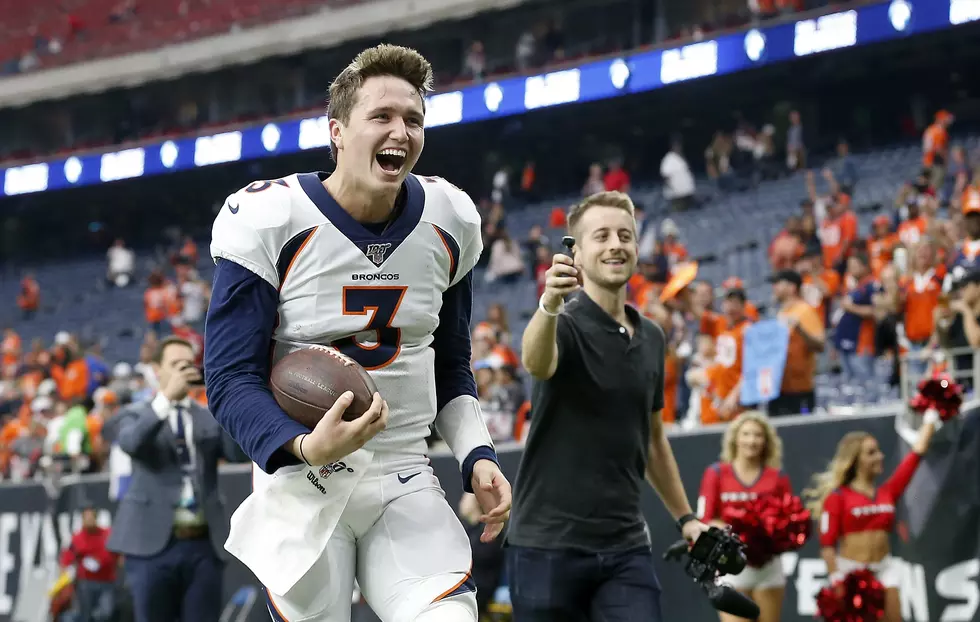 Drew Lock Feeling Extra Confident Heading into 2020
Getty Images
Bronco's starting quarterback, Drew Lock, is feeling confident after the team kept him on as their starter, replacing the injured Joe Flacco.
The Denver Bronco's fresh-faced quarterback is ready to go after taking 4 out of 5 games in his 2019 NFL start. He told the Denver Channel that having the team believe in him and stick with him has put "a little extra confidence" on back.
The moves say that they saw something positive in the way I played those last games, potentially being a guy who can stay here a long time and help the Broncos win as many games as possible. It means a lot to me.
The expectations are high, as the Bronco's have put some serious weapons around Lock for the upcoming season. With names like Melvin Gordon, and drafted receivers Jerry Jeudy and K.J. Hamler, this season is looking to be a good one.
The Denver Channel is reporting that Coach Fangio wants "more creativity and deep strikes."
Enter your number to get our free mobile app
Denver Broncos Offseason Moves