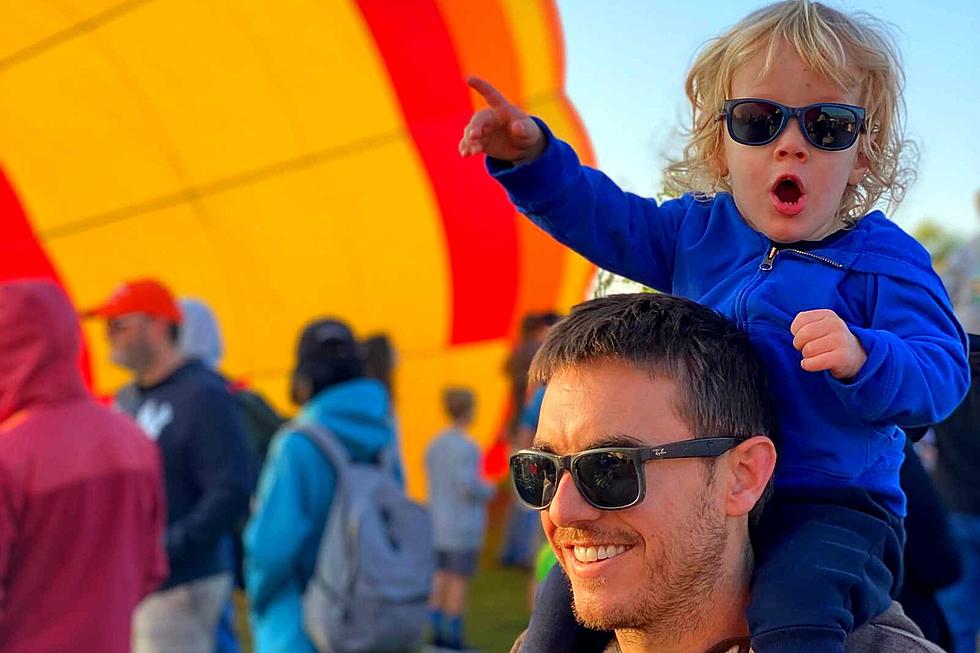 Colorado Springs 2023 Labor Day Hot Air Balloon Festival One of Biggest in the State
Facebook/Colorado Springs Labor Day Lift Off
Of all the hot air balloon festivals that happen in Colorado, the one in Colorado Springs has to be one of the most fun-filled weekends, of them all. You had better start making plans now to be a part of this huge event.
The Colorado Springs Labor Day Lift Off, originally the Colorado Balloon Classic, has been going on since 1977. Into the 53rd year of the event, it has grown bigger and bigger, much like a hot air balloon filling up.
Labor Weekend in Colorado Springs is going to be crazy with excitement for this huge annual event. Three morning sessions, two evening sessions, with plenty of activities, concerts, food and hot air balloon-related fun throughout the weekend. The event is free to attend, though parking passes ($5-15) are going quickly. 
The weekend even includes a 5K; how many hot air balloon festivals throw in a 5K?  The Colorado Springs Labor Day Lift Off definitely seems like a Colorado bucket-list event. There'll be many, many great balloons, as pilots come from across the nation to be part of the Lift Off.
SOME OF THE EVENTS/ACTIVITES SCHEDULED FOR THE LABOR DAY LIFT OFF
Morning and Evening Sessions. (70+ Balloons)
Morning Lifts, Evening Glows
3 Live Bands
Remote Controlled scale model hot air balloons
Beer Garden/Concessions
Sky Divers
Aerial Acrobatics
5K on Sunday Morning (September 3)
Events at Prospect Lake
MORE on Colorado Springs: Check Out the New $40 Million Concert Venue
MORE on Colorado Springs: Great Hikes to Check Out
A trip to Colorado Springs puts you close to several bucket-list hikes on Colorado's Front Range. The next time you visit, take a day to explore our great state and a few of the incredible trails here. We'll get you started with with a handful of easy/moderate adventures below.
MORE on Colorado Springs: Dine Inside and Old Air Tanker
Airline food never had it so good. Enjoy a mile-high experience in the dining area or select a table on the airplane itself.