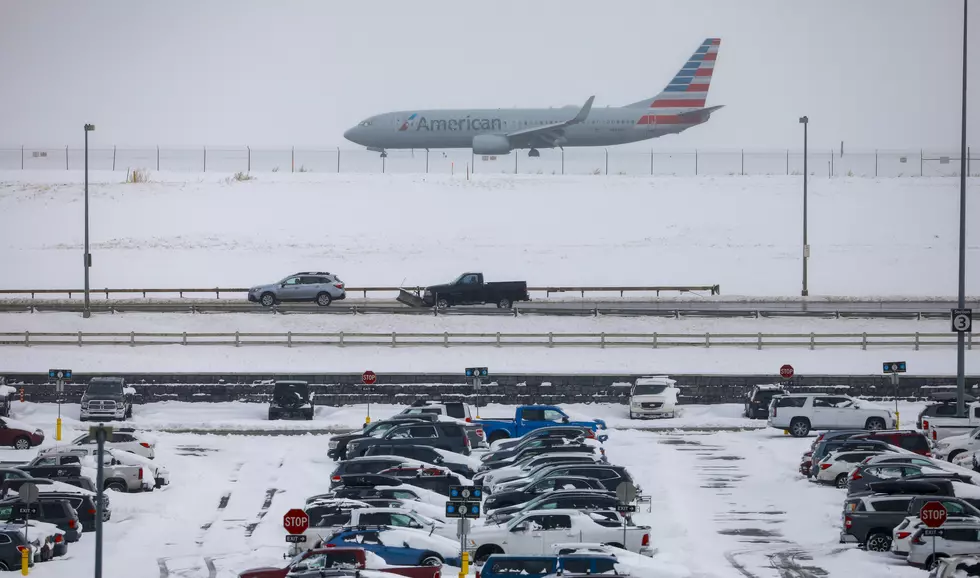 Winter Storm Xylia Becomes Denver's 4th All Time Largest
Joe Mahoney/Getty Images
Most of us were all couped up in our homes over the weekend while winter storm Xylia's wrath dumped feet of snow along much of the Front Range. While some were skeptical of what we might actually get out of the storm when it came to snowfall totals, we soon found out that Xylia came to Colorado for a snow party.
The snowstorm started a little bit later than forecasted on Saturday, but when the snow started, it was here for the weekend. As of midnight on Monday, snowfall totals for Denver reached 27.1 inches. The official recording came out of Denver International Airport. The snowfall total makes Xylia the fourth largest storm ever recorded for the City of Denver.
It has been nearly 18 years since Denver has seen a storm of this magnitude. Xylia makes history in the top five snowstorms for Denver, these are the other four:
1913 - 45.7 inches
2003 - 31.8 inches
1946 - 30.4 inches
2021 - 27.1 inches
1982 - 23.8 inches
As of Monday Morning, Denver International Airport's runways remain closed and will remain closed until at least 2 p.m. No flights into or out of Denver International Airport will happen until crews can clear the airfields of snow and ice. As of 9 a.m. Monday morning, more than 800 flights have been canceled according to KDVR.
Source: KDVR
5 Most Dangerous Intersections in Fort Collins