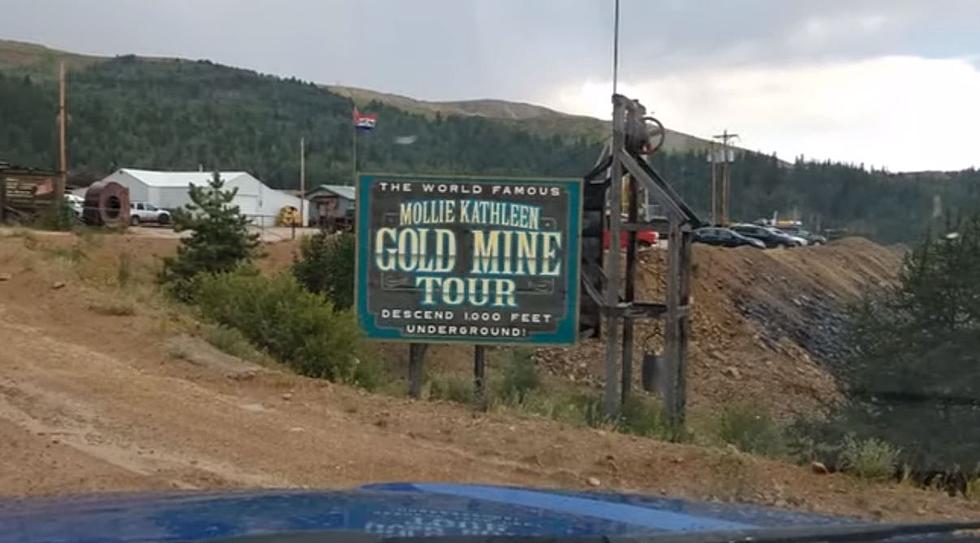 Travel 1,000 Feet Underground into a Colorado's Mollie Kathleen Gold Mine
creekdalton via YouTube
Growing up in Colorado, I have been to numerous attractions. Some of these include Mesa Verde, The Great Sand Dunes, The Four Corners, and more. However, one attraction that I've never been to and that has just been added to my list of places in our great state to check out is the Mollie Kathleen Gold Mine.
Colorado's Mollie Kathleen Gold Mine is located near Cripple Creek, Colorado, which pretty much serves as little more than a gambling destination these days. Cripple Creek is a popular destination for those looking to gamble closer to places like Colorado Springs and Pueblo, as it is located just west of Colorado Springs.
However, like many places in Colorado, Cripple Creek began as a mining town. Luckily, the main gold mine in Cripple Creek, the Mollie Kathleen Gold Mine, has been well preserved enough that it can accommodate tours.
Take a virtual tour of the Mollie Kathleen Gold Mine:
Travel 1000 Feet Underground into a Colorado Gold Mine
Colorado's Mollie Kathleen Gold Mine is a sight to be seen.
12 Authentic Colorado Ghost Towns
Take a Tour of Colorado's Ghost Towns, Alphabetically
There are over 300 ghost towns peppered throughout the state of Colorado. Some of these towns are very well preserved with a few residents. Others are completely abandoned with very little left to explore. Regardless, venturing through one of these towns will give you a look into Colorado's rich mining history.