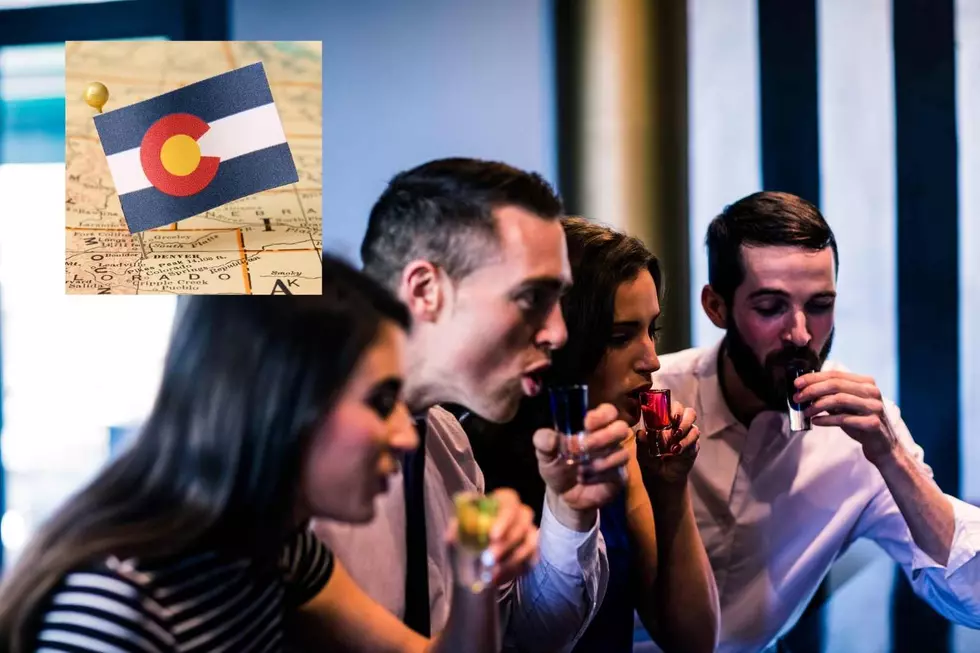 Colorado Has a 'Favorite' Shot- Is It YOUR Favorite?
Canva.com
Party, party party. Coloradans do like to have a good time. Often times, "having a good time" includes "doing some shots." Apparently, we have a "go-to" shot.
Whether we're celebrating a birthday, a wedding, a 21st birthday or Denver Broncos touchdown, now and again, it takes a shot, to do it right. There are myriad choices when it comes to which shot to take; some are complicated, some are not.
Those tiny shot glasses: How could they bring so much trouble. Now, not every shot is going to turn your party into a bizzaro night that you're going to regret, but how many nights like that HAVE begun with one little shot? Moderation is the key, of course, so why not do one shot of what the statistics show is Colorado's favorite shot?
The gang at Shane Co. used 33 keywords along with Google Trends data from May of 2017 through May of 2022 to determine what shot each state likes the best. Their selected timeframe would inclue the height of the pandemic; I hope they had that in mind, while crunching the numbers. I'm sure everyone would prefer to have their alcohol intake for the years 2019-2021 be set aside, but what can you do?
WHAT IS WYOMING'S FAVORITE SHOT?
Our neighbor to the north likes to keep it very simple: the Jello shot. It's hard to argue with Wyomites on that one, their quick, easy and don't make you wince.
COLORADO'S FAVORITE SHOT IS... ?
It's the Mind Eraser. The Mind Eraser dates back to the 1980's when it sounds like it was created by accident, something having to do with making a White Russian cocktail.
WHAT'S IN A "MIND ERASER?"
2 oz. Vodka.
2 oz. Coffee liqueur (Like Kahlua.)
Soda water.
A simple list of ingredients to make a delicious-sounding little shot. I see a scenario where "The Dude" from "The Big Lebowski" is in a particular hurry and doesn't have the time for a full drink: "Just give me the Mind Eraser, Man."
Oktoberfest, Pumpkin Beers You Can Try in Northern Colorado This Fall
Pumpkin spice isn't just for lattes — it's for beer too. If you aren't a fan of pumpkin, that's where the Oktoberfest flavors come in. Read on to see the pumpkin and Oktoberfest beers you can try in Northern Colorado this fall.
$1.5 Million Colorado Home Has 50's Style Retro Ice Cream Parlor
This home has an amazing view and a 1950's style ice cream parlor.
LOOK: These Are The 25 Richest Places In Colorado
Did you know that a small Northern Colorado town currently holds the title of the richest place in all of the state?
But that's not all... keep scrolling to check out the top 25 richest places in Colorado in 2022: