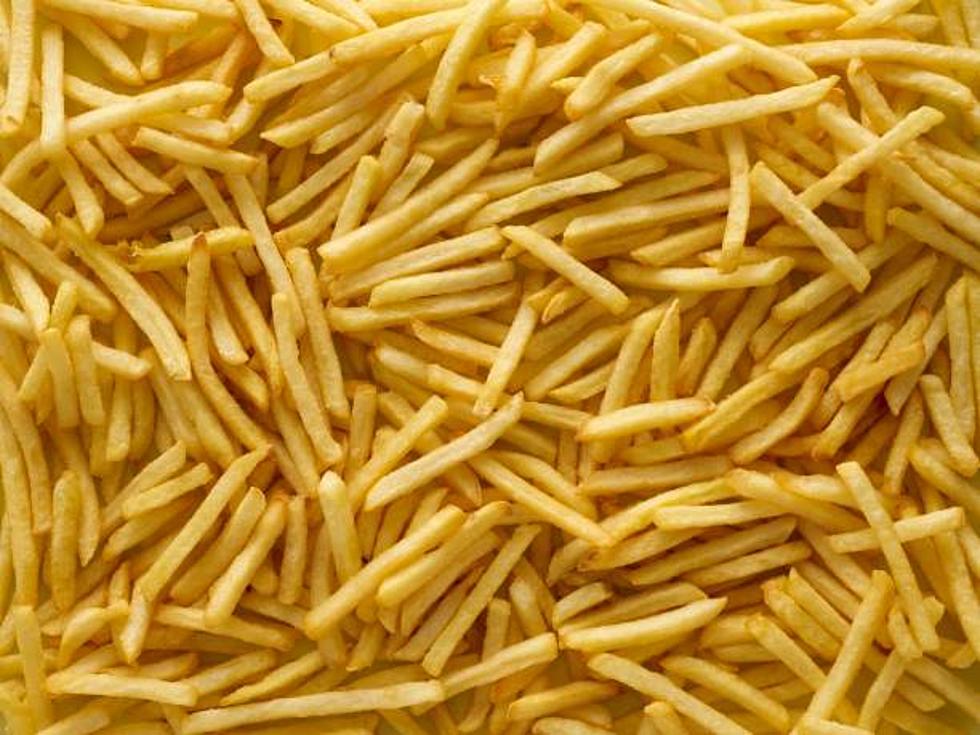 The Best Non-Chain French Fries In NoCo – Here's Where To Find Them
Getty Images
They're one of the world's guiltiest food pleasures.
I'm not talking about chocolate, pizza, cookies, fried chicken, or cake (which are all certainly guilty food pleasures, by the way.)
I'm talking about one of the most highly crave-able, cheap, easy-to-eat, delectable eats the world has to offer us humans - french fries.
First Things First: Where Do French Fries Really Come From?
If you thought we've been blessed with such a fried delicacy thanks to our friends in France, you'd be incorrect.
According to National Geographic, claims have been made that french fries might've actually originated in Belgium, where villagers along the River Meuse traditionally ate fried fish.
"In winter, when the river froze, the fish-deprived villagers fried potatoes instead. It's said that this dish was discovered by American soldiers in Belgium during World War I and, since the dominant language of southern Belgium is French, they dubbed the tasty potatoes "French" fries."
Interesting.
Better yet, who do we have to thank for introducing french fries to the United States of America? Mr. Thomas Jefferson.
"Thomas Jefferson—possibly the first American foodie—is generally credited with introducing the French fry to America; and in his case the fries were definitely French, Jefferson having encountered them while serving as American Minister to France from 1784 to 1789.", National Geographic says. 
The Best French Fries In Northern Colorado
Now, all avid fried potato lovers know that not all fries are created equal.
I recently stumbled across a question in a local Facebook group, asking where to find the best non-chain (i.e., McDonald's, Wendy's) french fries in Northern Colorado.
Incorporating my own opinions into the mix, here's what I've uncovered in regards to that one very important question:
The Best Non-Chain French Fries In NoCo - Here's Where To Find Them
ALL avid fried potato lovers know that not all french fries are created equal - so we've compiled a list of the best of the best, right here in Northern Colorado.
(Warning: reading on may cause serious cravings)
Did I miss your favorite NoCo french fry spot? Send me a message with your go-to on our New Country 99.1 app.
Fries For Breakfast - Or Not: Where To Find The Best Breakfast In Northern Colorado
20 NORTHERN COLORADO SPORTS BARS TO CHECK OUT ON GAME DAY
It's time to cheer on your favorite team! Next game day, grab your jersey and ditch the couch - because we've put together the ultimate guide to the 20 best sports bars in Northern Colorado.