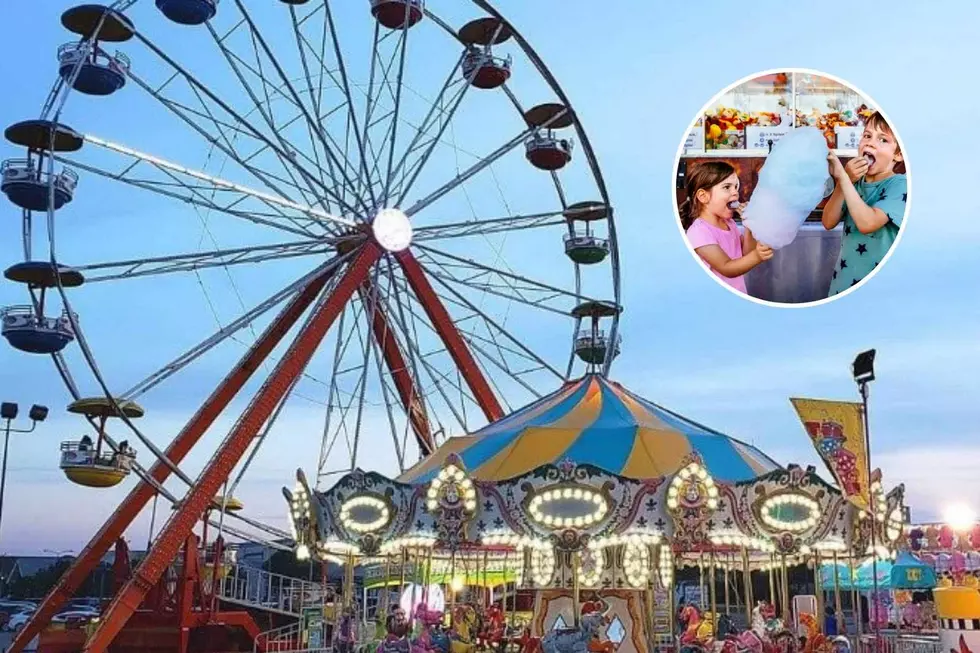 Mid-Summer Fun: Big 3-Day Carnival Landing at Greeley Mall
Facebook/Wagner Carnival LLC, CAnva.com
UPDATE:
The information we had for this carnival was incorrect. It has since left Greeley Mall. We apologize for the error.
####
On the heels of a carnival coming and then quickly leaving Windsor, here's a great opportunity to have some summer fun; with much better parking.
A carnival company that is celebrating its 45th year of entertainment, has brought a carnival to the north side of the Greeley Mall. Who's ready for cotton candy, family rides, games, and thrill rides?
Just east of Chuck E. Cheese at the Greeley Mall, you'll find (for a short time) another fun place for kids and families. Wagner's Carnival has come to town to put smiles on lots of faces, as July of 2022 winds down. Wagner's has been around since 1977, based out of Texas, primarily serving Texas, Nebraska, Oklahoma and Kansas.
There's really something 'hometown' about going to a carnival: All the sounds, the people, the smell of all the carnival food, the rides. Do you remember being young and so ready to go to the carnival and ride the "scariest" ride they had? Then, you'd play a few of the games, run around with your friends, and then get a corn dog; if you were lucky, you'd get some cotton candy, too.
RIDES AT THE WAGNER CARNIVAL IN GREELEY:
THRILL RIDES
SUPER SHOT
RING OF FIRE
ZIPPER
HIMALAYA
KAMIKAZE
HURRICANE
WIPEOUT
FAMILY RIDES:
ROCK TOWN
GIANT WHEEL
MONKEY MAZE
GHOST PIRATES
CLIFF HANGER
TORNADO
PARATROOPER
SIZZLER
KIDS RIDES:
FLYING DUMBO
FUN SLIDE
JET SKIS
QUAD RUNNER
PUPPY LOVE
FARM TRACTORS
TEA TIME
MERRY GO-ROUND
TIME & COST OF THE CARNIVAL AT THE GREELEY MALL
July 29-August 1.
6p-11p on Friday.
2p-Midnight on Saturday.
2p-10p on Sunday.
Unlimited ride wristbands: $25 for Friday, $30 for Saturday, $25 for Sunday.
10 Greeley Restaurants Highly Rated On TripAdvisor
Hungry in Greeley and can't decide where to eat?
Allow us to assist - Check out the top 10 highest-rated restaurants in Greeley, courtesy of
TripAdvisor.
Check Out This $1.95 Million Greeley Barndominium
Barndominiums are all the rage lately and now is your chance to own one in Greeley.
Cheapest Houses in Greeley for Rent
Colorado living isn't cheap, but there are some affordable finds in Greeley — especially if you're willing to rent. Read on to see the cheapest houses in Greeley for rent right now.