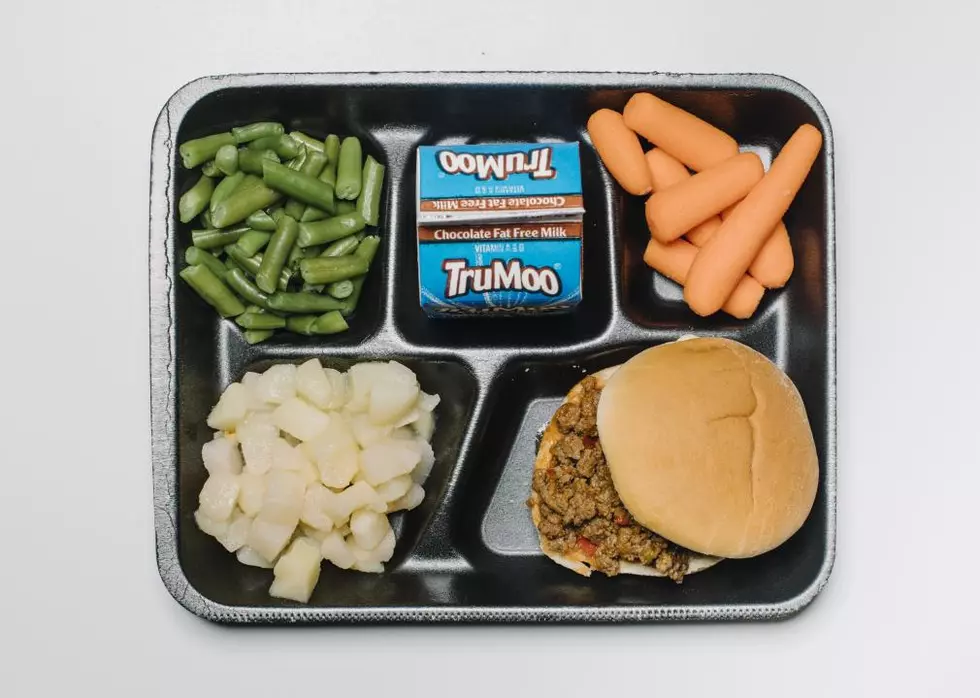 Lunch is Free for Public School Kids in Colorado This Year, But Why?
The Washington Post // Getty Images
Public school lunch in Northern Colorado has come a long way.
My middle school-aged kids had orange chicken and rice the other day and said it was excellent and piping hot. They'll have a chance to eat Honey Sriracha Boneless Wings next week followed by Chicken and Waffles. Wow!
My high school daughter has choices usually only seen in restaurants, including the Impossible burger, pizza, pork green chili, and a salad bar on any given day. Would you believe all of this is free?
It seems that a lot of parents do not realize that Colorado voted for free meals for all public school kids last year and it passed. The program is called Healthy School Meals For All and it means that students can get free breakfast and free lunch. Most of Colorado's 178 school districts are participating. No questions asked. No forms to fill out.
The Colorado Department of Education states that "The Healthy School Meals for All ballot initiative passed in the November general election, which means that public School Food Authorities participating in the National School Lunch or School Breakfast Programs in the 2023-24 school year may choose to opt into the Healthy School Meals for All program."
Unfortunately, not all Colorado districts opted in, but in Northern Colorado's Poudre School District, Thompson School District and Weld are indeed providing free meals to kids.
With the rising costs of absolutely everything including food lately, free meals are something we should be thankful for. Plus, the impressive school options are sounding a lot better than whatever I usually pack in a lunch box.
Top Ten Colorado Counties Median Home Price Year Over Year
How did your county fare on the list? Here's the median home price change from the end of 2021 to the end of 2022.
Things That Surprise People When They Move to Fort Collins
I asked people online: What is the one thing that surprised you the most about Fort Collins when you moved here? And here's some of the things they came up with.