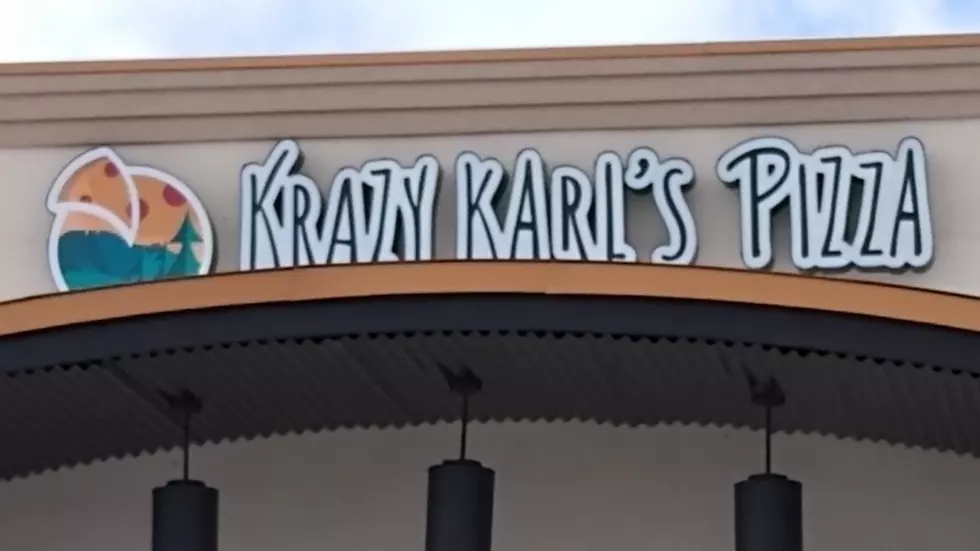 Krazy Karl's Loveland Location Set to Open March 1, 2021
Dave Jensen, TSM
Krazy Karl's, a favorite in Fort Collins, is ready to take on the Sweetheart City's craving for a pizza pie with their iconic 'Cream Cheese' pizza and more.
Loveland may not know what's in store for them. Though they only have two locations in Fort Collins, Krazy Karl's has become a powerhouse when it comes to great pies, having won several Best Pizza awards over their 11 years in business, including Townsquare Media of Northern Colorado's 'Best Pizza.'
Krazy Karl's started teasing a Loveland location in September of 2020 and announced they would open in the former Toppers location near 29th Street and Garfield (Highway 287) in February of 2021.
If February had 29 days this year, they may have made that forecast, as they instead announced that March 1, 2021 (fingers crossed as they await the fire inspection), will be the date of their Grand Opening.
Some might be concerned that since Toppers didn't make it in this spot, it might just be a bad location for pizza, but Toppers had corporate issues that caused its Loveland location to shutter.
I remember how Godfather's Pizza used to be in this area when I was growing up in Loveland. Godfather's returned to Colorado (Denver) in 2016 as Krazy Karl's was opening its second Fort Collins location on Timberline.
So, now Loveland can become infatuated with Karl's 'spicy ranch' dressing and their signature Cream Cheese pizza for what looks to be years to come.
Northern Colorado Pizza Reviews