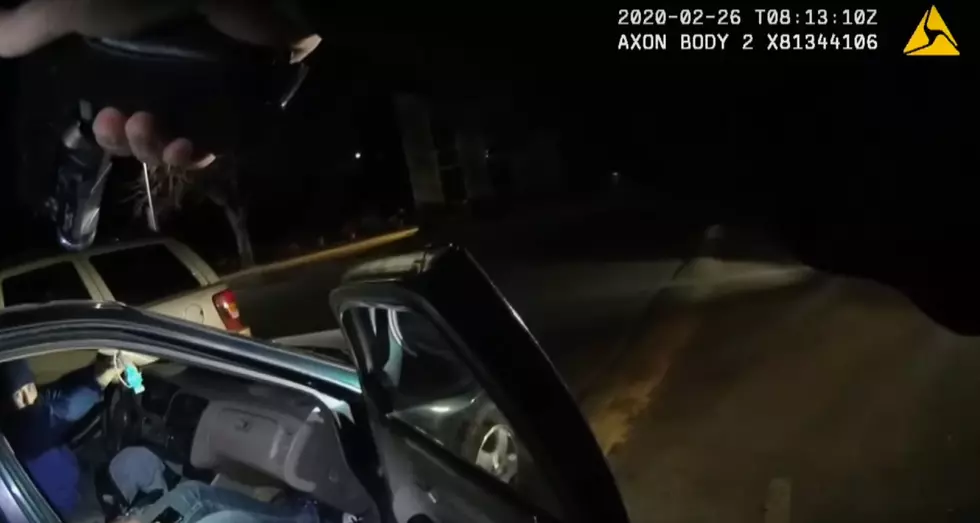 Greeley Police Release Body Camera Footage from Fatal Shooting
Credit: Greeley Police Department
The District Attorney's Office has ruled that the Greeley Police officer involved in the fatal shooting of a man in February was justified in using lethal force.
In a newly released video, the unnamed officer was patrolling the area of Island Grove Apartments at 119 14th Ave. The officer noticed a suspicious vehicle parked in the corner of the parking lot. The officer approached the seemingly unoccupied blue Honda in his patrol car.  He then noticed movement in the passenger seat. The officer walked up to the passenger door and was met by a "verbally confrontational." woman inside the Honda with a male driver sitting next to her.
In the process of dealing with the woman, the officer noticed a gun on the male driver's lap. Numerous times, the officer told the driver, 30-year-old Ramiro Carrasco, to keep his hands away from the gun.
Carrasco reached for the gun with his right hand, grabbed the gun and began rotating his arm as if to bring the gun up to a firing position.
Carrasco failed to comply with the officer's orders to drop the weapon, causing the officer to fire through the windshield, hitting Carrasco.
WARNING: THIS VIDEO MAY BE DISTURBING TO SOME VIEWERS.

Enter your number to get our free mobile app
Northern Colorado Law Enforcement K-9 Dogs