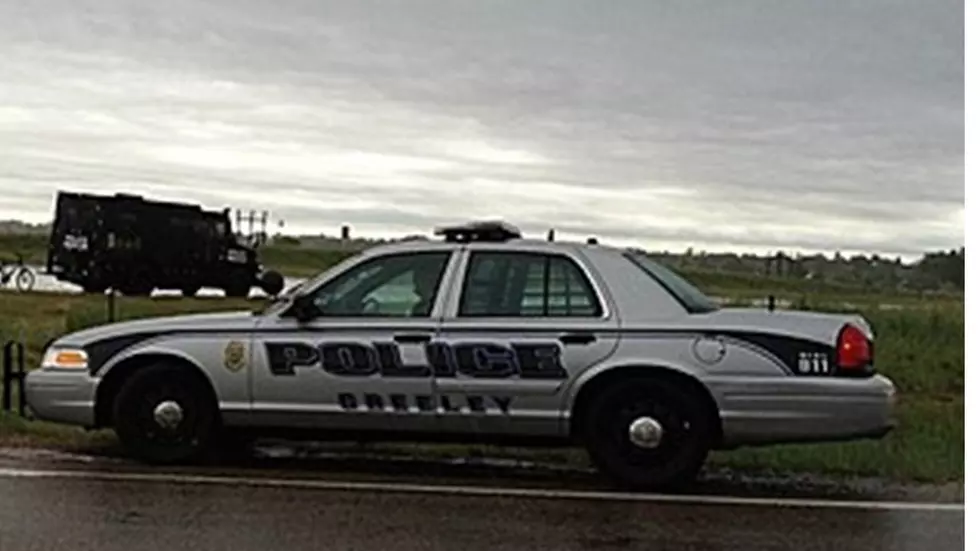 Greeley Officer-Involved Shooting Ruled Justified
TSM
After facing an investigation following an officer-involved shooting that left a man wounded on April 3 in his home in Greeley, the actions taken by the Greeley Police Department officer involved in the incident have been ruled justified.
According to an official media release from the Office of the District Attorney of the 19th Judicial District, two Greeley PD officers responded to the 2100 block of 50th Avenue in Greeley around 3:30 a.m. on April 3 after a home burglary alarm went off.
The officers that responded to the scene reportedly heard a gunshot go off inside the house, and the homeowner came outside a short time later holding a gun.
As per the final report via the Weld County District Attorney's Office, the officers said they gave commands to the homeowner to put down his gun. The homeowner then pointed the gun towards the officers; in response, as the officer believed they were in danger, one officer fired his gun seven times, striking the homeowner once in his heel.
Body camera footage from the incident, according to the final report, shows the officers never identified themselves as members of law enforcement. However, the report states that the homeowner said at one point that he knew they were officers and felt remorseful; he eventually recanted that statement.
Chief Mark Jones of the Greeley Police Department stated the following regarding the April 2 incident: "The investigation into the shooting of Devin Goneau has been completed by the Critical Response Incident Team (CIRT). Applying the facts from the investigation to applicable Colorado law, criminal charges will not be filed against the officer who discharged his weapon." 
As per the Weld County District Attorney's Office, no additional information will be released at this time. However, you can read the full letter and report here.
Northern Colorado Law Enforcement K-9 Dogs