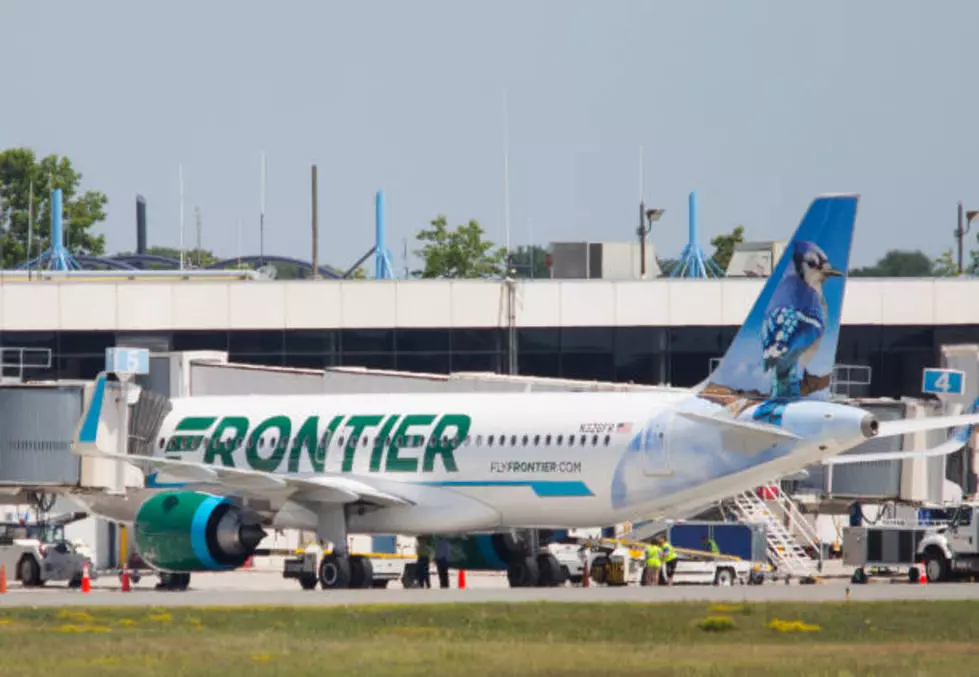 Frontier Airlines No Longer Allowing Emotional Support Animals
Portland Press Herald via Getty
Frontier Airlines has announced that it would no longer accept reservations for emotional support animals on any flight.
On Monday (Jan. 11), the Denver-based airline said that it will now only transport service dogs specifically trained to support a qualified person with a disability, according to the Loveland Reporter-Herald.
Frontier's new restrictions towards emotional support animals come shortly after the U.S. Department of Transportation (DOT) issued its own set of new regulations.
The regulations put into place by the U.S. Department of Transportation (DOT) address several concerns raised by the airline industry, disabilities rights groups and customers.
These concerns regard behavioral, safety and health-related issues tied to emotional support animals.
Frontier's new restrictions say that, even if you have a trained animal, if it's being disruptive or poses a direct threat to others' health or safety, your animal may be denied boarding. Instances could range from scratching to excessive whining or barking, growling, urinating or defecating in improper areas - among a series of other things.
Click here to learn more about Frontier Airlines' new service animal policy.
Enter your number to get our free mobile app
Check out these 50 fascinating facts about dogs: