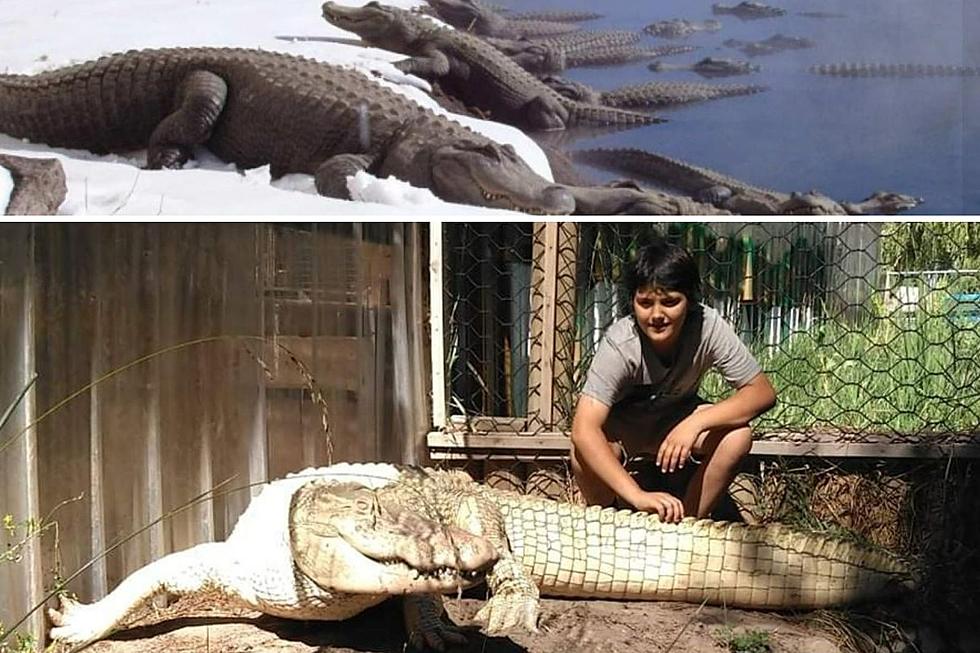 Did You Know Colorado Has A Gator Farm? It's The Only One Of It's Kind
All About Colorado/Colorado Gator/ Facebook
Yes, it's true. Colorado is oddly enough the home to a Gator Farm. Not only do we have one, but it's also the only high-altitude gator farm in the world. Who knew?
Gator Farm In Colorado
When you think about Colorado, you think about mountains, snow, skiing, snowboarding, 300 days of sunshine a year, the Denver Broncos, and of course, Gators. Wait, Gators? That's a new one on us too but it's true. Colorado is the home to the only Gator Farm in the world to operate at a high altitude.
Where Is Colorado's Gator Farm?
The appropriately titled "Colorado Gator Farm" is located in Mosca, Colorado, which is about a four-hour drive from Northern Colorado. If you've never seen a gator live and in person, because you thought you had to go someplace a bit warmer with more swampy waters, like Florida, you're in luck. Not only can you see them in person but they also offer the world's only Gator "aid" experience which is where you can schedule a session to help catch and medicate injured alligators on their farm. Gators, as you can imagine, can be aggressive and fight a lot, the medicine given helps speed up their healing process.
As seen in the photo above from the Colorado Gator Farm's Facebook page, this is one of the only places, if not the only place that alligators trade in the beach sand for snow and they seem to really love it. I'd have never guessed that in a million years.
The Colorado Gator Farm is open daily from 9 am until 5 pm through Memorial Day, and 9 am until 7 pm through the summer.
39 Colorado Animals You May Run Into
A large variety of wildlife is just one of the many perks of living in Colorado. Check out this list and count how many of these animals you've seen in person.
These Are the Most Dangerous Animals in Colorado
It's no secret that Colorado is home to stunning wildlife. However, that doesn't mean we should interact with the wildlife — some animals are meant to be avoided. See the dangerous Colorado animals you should steer clear of in the gallery below.