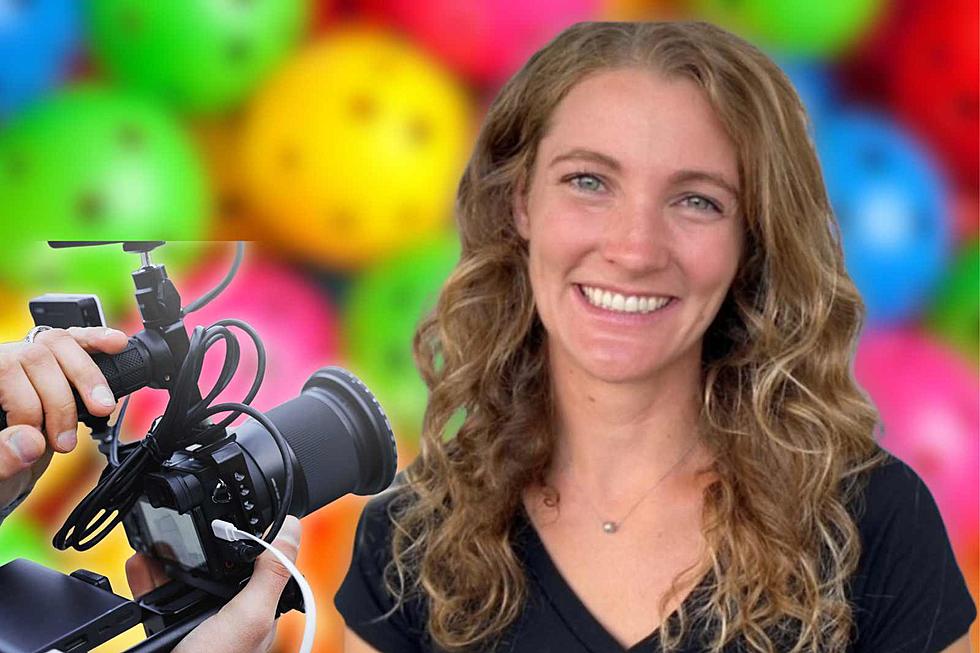 Really? Denver Woman Will Compete On a Pickleball Reality TV Show
Pickleball Pickle Batte.TV, canva.com
We may be witnessing either the apex of the pickleball craze or just the beginning of something even bigger. A woman from Colorado is going on TV to compete on a pickleball competition show.
Everyone seems to be talking about pickleball these days, if only to say that, "it's too loud." Now, here comes a TV competition show that will feature 16 people showing off their skills to win.. what, exactly?
There have been a lot of competitive reality shows to hit our TVs: "Survivor," "The Biggest Loser," "The Great British Bake Off," and "The Bachelor," to name but a few.
Speaking of "The Bachelor," the star of season 26 of the show, Clayton Echard, is going to be the host of this "sports competition show." This must be serious. I josh.
The Denver Post reports that Tiffany Ash, from Denver, is going to be on this new show.
WHAT IS THIS PICKLEBALL REALITY TV SHOW THAT A DENVER WOMAN WILL BE ON?
That's a good question. Here's what we know:
It's called 'The Pickleball Paddle Battle.'
8 men and 8 women competed.
Chandler, Arizona.
Created by: The CEO of Pickleball Kingdom, an indoor pickleball facility in Chandler, Arizona.
WHAT IS THE 'BIG PRIZE' ON THIS PICKLEBALL REALITY TV SHOW?
'Extraordinary prizes' along the way.
Two (2) professional pickleball sponsorships.
Two (2) winners (each) of a Pickleball Kingdom franchise.
WHO IS THE WOMAN FROM DENVER COMPETING ON THE PICKLEBALL TV SHOW?
Tiffany Ash is a third-grade teacher at Marrama Elementary School in the Green Valley Ranch area of Denver.
From Pickleball Paddle Battle:
Tiffany Ash is not just a contestant; she's an embodiment of the show's core values – dedication, sportsmanship, and the pursuit of a dream. We are excited to watch Tiffany compete against the elite in PBPBS1!
*Air date of "Pickleball Paddle Battle" has yet to be scheduled.
MORE Colorado Sports: 21 Great Sports Quotes Found at a Colorado Sports Bar
Downtown Loveland's Sports Station is a restaurant/bar where hundreds of teams have celebrated wins, and commiserated over losses. Within the restaurant, you'll find these awesome quotes from some of Sport biggest stars.
MORE Colorado Celebrities: Famous People Born in Colorado
Some of them grew up here, some of them still live here. Not all of them are still here, but all of them were born in Colorado.
All 35 Celebrities in Peyton Manning/Eli Manning '"ManningCast" Video
'The ManningCast,' with Peyton and Eli Manning is wildly popular. which you can gather, by the amount of stars they got to participate in this "spoof" video.