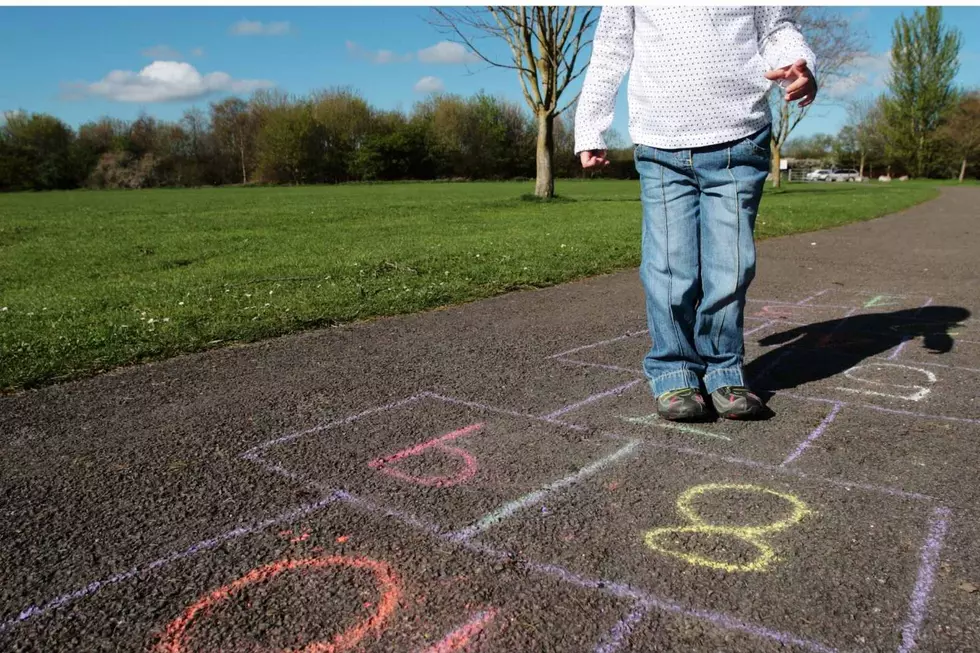 Bring the Kids: World's Longest Hopscotch Record to Be Attempted in Colorado
Canva.com
When is the last time that you played a game of hopscotch? Coming soon, you'll be able to relive your youth, as a Guinness World Record will (hopefully be broken.)
Organizers will be prepping the course for four days prior to the event, so you know this is going to be a big deal. Snowcones and Giant Jenga will be on hand, get the kids.
It just sounds like a great day: a 4.5 mile-long hopscotch (course?) laid out at the beach at Chatfield State Park. Everyone's invited (especially kids) to see the person they have 'hopping' the course to set the record, and try out the course themselves.
Monies raised by the Colorado Lottery help to fund Great Outdoors Colorado (GOCO), which was established in 1982. Today, GOCO funds over 5,000 conservation and recreation projects across the state, including Generation Wild.  Generation Wild's goal is to get kids outside and into nature, because statistics show that kids only spend seven minutes a day outside, and that's just wrong when you're growing up in Colorado.
They even have a great mascot, named Wilder:
Generation Wild's latest event will be getting kids out to the swim beach at Chatfield State Park, for this attempt at setting the record for the "Longest Hopscotch." They do have someone lined up to make the official attempt, but all are welcome to watch and try the course.
I wonder how it will take to hopscotch 4.5 miles? An hour? An hour and half? Maybe two hours. The first 500 people to arrive for the event will get to find out for free, with those after the first 500 needing to pay the $10 park fee for the day.
Sunday, September 18, 2022, starting at 10:00 a.m.
Chatfield State Park (Swim Beach.)
Free to attend (first 500.)
Kona Ice snowcones available for purchase.
Giant Jenga.
That Time That a Cornhole Record Was Set In Loveland
Luke Lorick, the Tailgating Champion, se the record for World's Longest Backward Cornhole Toss on June 18, 2022 in Downtown Loveland.
This Awesome Colorado Hidden Gem Donut Shop Is "Off The Hook"
Ever heard of Landline Doughnuts? This cool, locally owned hidden gem donut shop in Longmont, Colorado was a real treat to find! An extremely cool vintage vibe, full of tasty treats, and vintage "landline" phones all over the shop. And yes, they work.
8 Fabulous Places For Snowshoeing Fun In Colorado
Colorado is a winter paradise for outdoor enthusiasts that love the snow and there is no shortage of places to go. If you are a snowshoer, or you're thinking of giving it a try, here are 8 fabulous places in Colorado that offer some awesome snowshoeing trails.