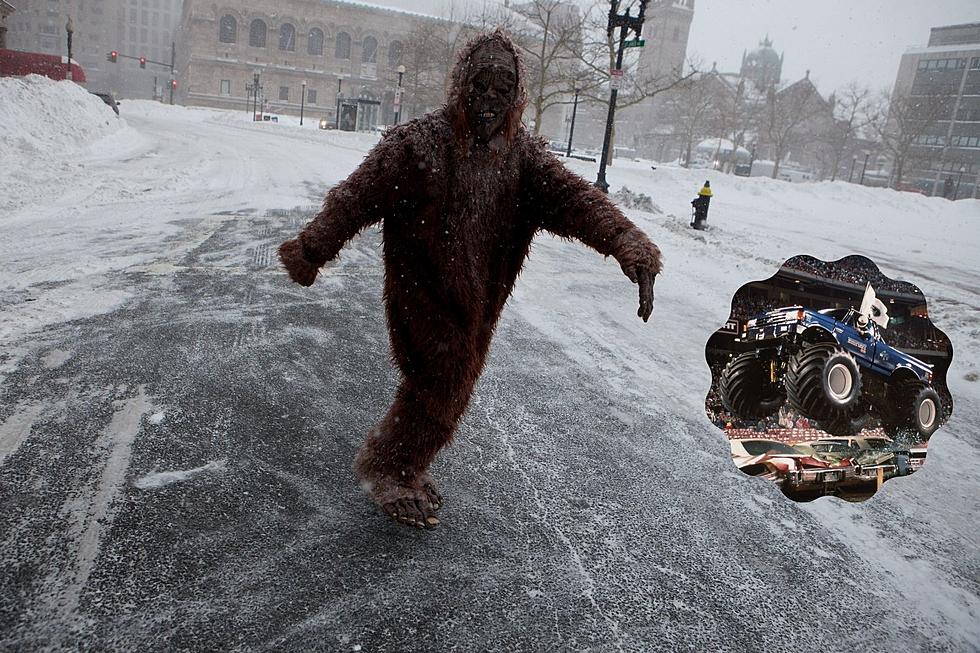 Bigfoot Days Is Happening In Estes Park This Weekend
Getty Images
Get ready for the kind of fun you can only have in Estes Park, Colorado. The legendary myth that is Bigfoot, will be celebrated this Friday and Saturday in Estes Park during Bigfoot days.
Bigfoot Days in Estes Park
You've not likely ever seen Bigfoot, a.k.a. "Sasquatch," but there's a pretty good chance you've at least heard of this legendary mythical creature. I say mythical because some people truly, wholeheartedly believe that this big-footed Sasquatch actually exists. In fact, there are so many believers that this big furry whatever he is will be the theme for a huge event happening in Estes Park, Colorado, this Friday and Saturday as the town will host the Bigfoot Days event.
This local Colorado event will feature people from all over who have seen or heard of evidence that this legendary creature truly exists. Also, TV stars, Cliff Barackham, from "Finding Bigfoot" on Animal Planet, and Wild Bill & Huckleberry (I'll be your Huckleberry is one of my fav quotes), from the show "Mountain Monsters," will be at the event as guest speakers.
The two-day event will be happening Friday, April 1st, and Saturday, April 2nd in Bond Park in Estes. The BBQ part of the event will take place Friday night and requires a ticket but you can bring the whole family for free on Saturday for all sorts of fun including food trucks, crafts, a Sasquatch calling contest, which sounds interesting enough on its own, and much more.  If the only Bigfoot you know is the monster truck, don't worry, the original Bigfoot Monster Truck be there too.
Monster Trucks Are Coming Back To Budweiser Events Center In April 2022
The Most Expensive Car For Sale in Colorado is 1 of Only 800
Be ready to shell out more than $900k for the most expensive car currently for sale in Colorado.