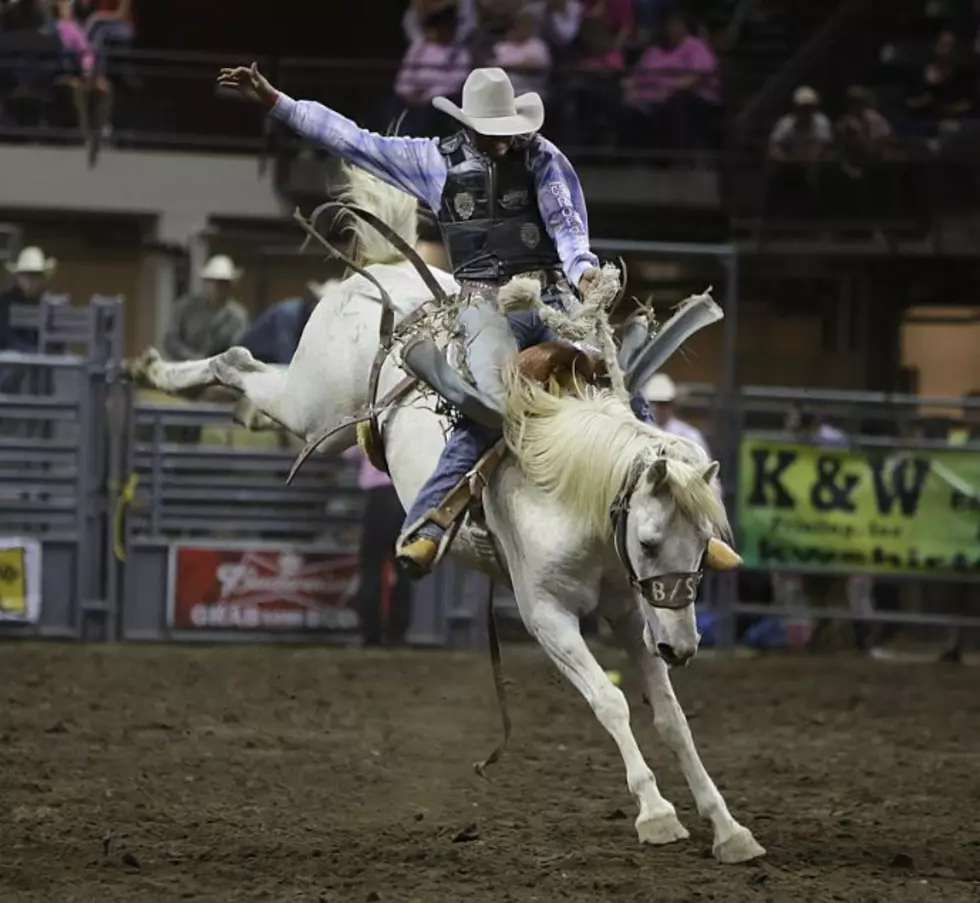 Tickets on Sale for the Larimer County Fair PRCA Rodeo
Zack T. Orr, Budweiser Events Center
Tickets
Tickets go on sale Friday, June 29 at 10 a.m. and can be purchased at the Budweiser Events Center Box Office, by phone at 877-544-TIXX (5499), or online at BudweiserEventsCenter.com. Tickets for the PRCA Rodeo are $14 and $19 plus applicable fees. 4-H family night tickets, which can only be ordered through a 4-H leader, are $10. Groups of 10 or more can save by calling 970-619-4122 for more information.
Highlights
The Rodeo features Hall of Fame Stock Contractor - Beutler and Son Rodeo Company, and world class bullfighters, Dusty Tuckness and Nathan Harp. The specialty act this year will be the ever popular traditional Charro, Trick Roper and Horseman, Tomas Garcilazo.
The rodeo's performance intermissions will be sure to entertain all. Opening night, Sunday, August 5, is "Local Heroes Night Honoring Military and First Responders". The Monday, August 6 intermission will be the 4-H Parade of Champions, which will showcase the Larimer County 4–H livestock champions. On Tuesday, August 7 will be the crowning of the 2019 Larimer County Fair and Rodeo Queen. All three nights will include Mutton Bustin.