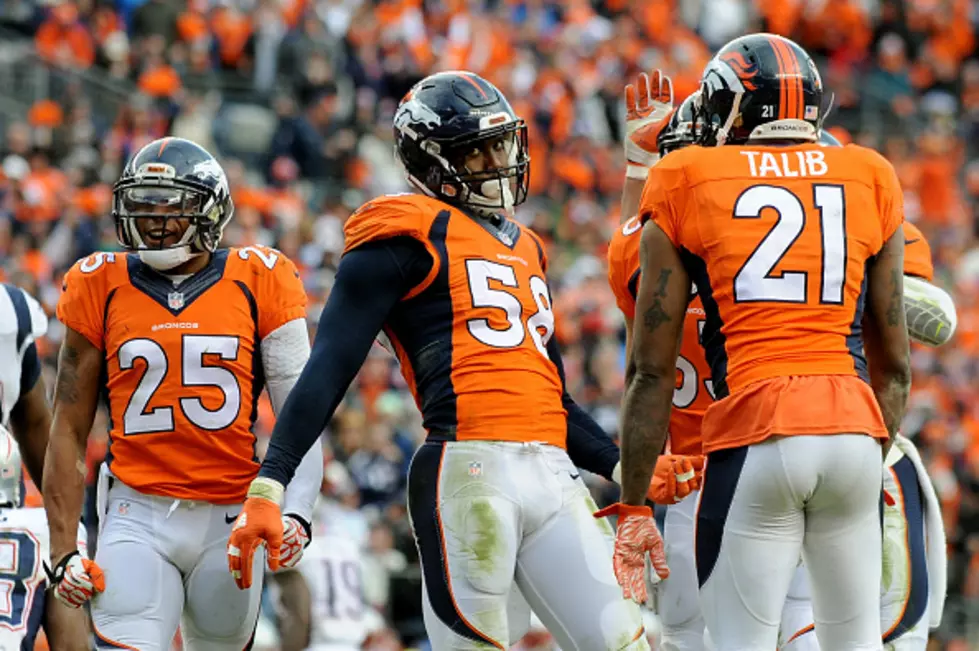 Three Denver Broncos Named in ESPN's 100 Best NFL Players
Dustin Bradford , Getty Images
ESPN has ranked the "100 Best Players in the NFL". Three Denver Broncos are on that list.  Linebacker Von Miller is #4 on that list. Corner back Chris Harris Jr. comes in at #33 and and corner back Aqib Talib is ranked as the 35th best player in the NFL.
Everybody sees the elite pass-rush skills (73.5 sacks in 88 games), but Miller has steadily become one of the league's best every-down players. He can hold the edge against the run, cover tight ends in space, and, of course, get after the quarterback with a rare combination of flexibility, speed and power. — Jeff Legwold
Here are the Top Ten Players in the NFL
10. J.J. Watt - Texans
9. Odell Beckham Jr. - N.Y. Giants
8. Le'Veon Bell - Steelers
7. Khalil Mack - Raiders
6. Julio Jones - Falcons
5. Antonio Brown - Steelers
4. Von Miller - Broncos
3. Aaron Donald - Rams
2. Aaron Rogers - Packers
1. Tom Brady - Patriots
There are no Broncos offensive players on the list. What about Demaryius Thomas? What about Matt Paradis?  On defense, what about Darian Stewart or Derek Wolfe?