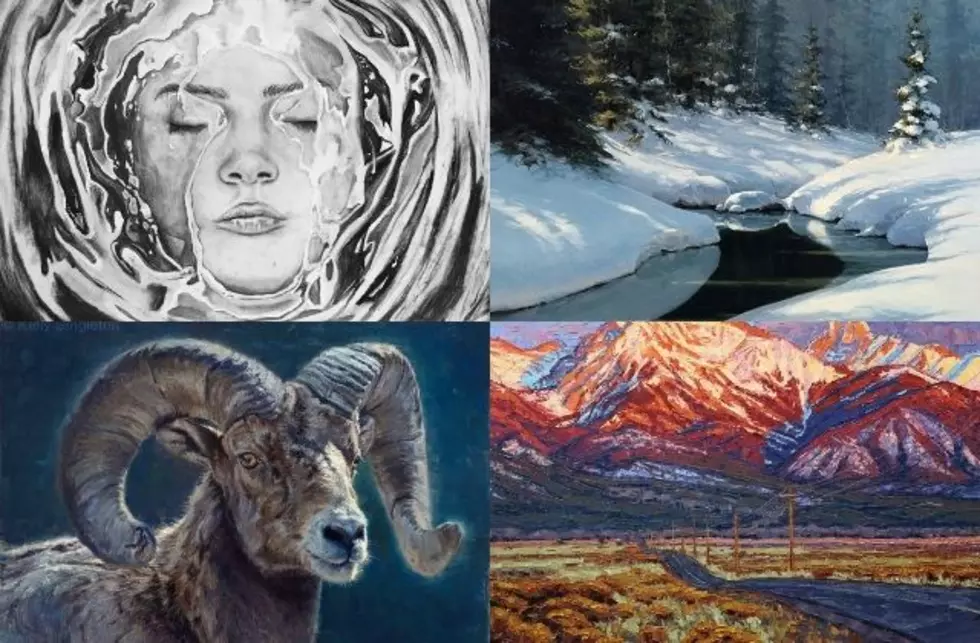 The Colorado Governor's Art Show & Sale Begins This Weekend
Courtesy of Colorado Governor's Art Show & Sale Facebook
Running through November 1, the show will be slightly different this year due to the COVID-19 pandemic.
Masks and ticket reservations are required, as capacity limits will be in place for those visiting the museum in person.
However, the pandemic has also presented a unique opportunity for this year's show. For the first time ever, patrons will be able to purchase the art online here, starting at noon on the 26th.
"When purchasing a beautiful piece of artwork, I think it's always best to see it in person," said John Kincade, Committee Chair of the Governor's Art Show & Sale and Rotarian with the Thompson Valley Rotary Club, in our "Tuned In to NoCo" interview. "But if that just isn't possible, we welcome everybody to get on the website, and you can actually peruse through the show and see every single piece that is represented in the show."
58 artists will be featured in this year's show, including Lindsey Bittner Graham, a seven-year participant and oil painter who embodies the Northern Colorado spirit by focusing on horses and the Western style.
"I'm honored to be a part of this. Colorado has some amazing talent," said Bittner Graham. "There is fabulous work represented by so many different artists that I have looked up to for years. It's just a fabulous show. I can't even overstate it."
On top of being a haven for local talent, the show is also for a good cause. Proceeds will go towards local rotary-sponsored charitable projects and the Thompson Education Foundation's Homeless Assistance Fund.
"I think a lot of times when people thing of someone who is unhoused, they picture them sitting on a street corner. That's not necessarily what that means at all in regard to youth. It just means that they have an unstable or inadequate housing situation," said Kim Akeley-Charron, Executive Director of the Thompson Education Foundation. "What we try to do through this fund is remove barriers that might exist for those students to be successful in the classroom. The need is real and it's great."
Ticket reservations can be made here. 
Learn more about the Colorado Governor's Art Show & Sale by listening to the full "Tuned In to NoCo" interview with John Kincade, Kim Akeley-Charron, and Lindsey Bittner Graham below.
Enter your number to get our free mobile app
Realities for Children Tree Lighting Event