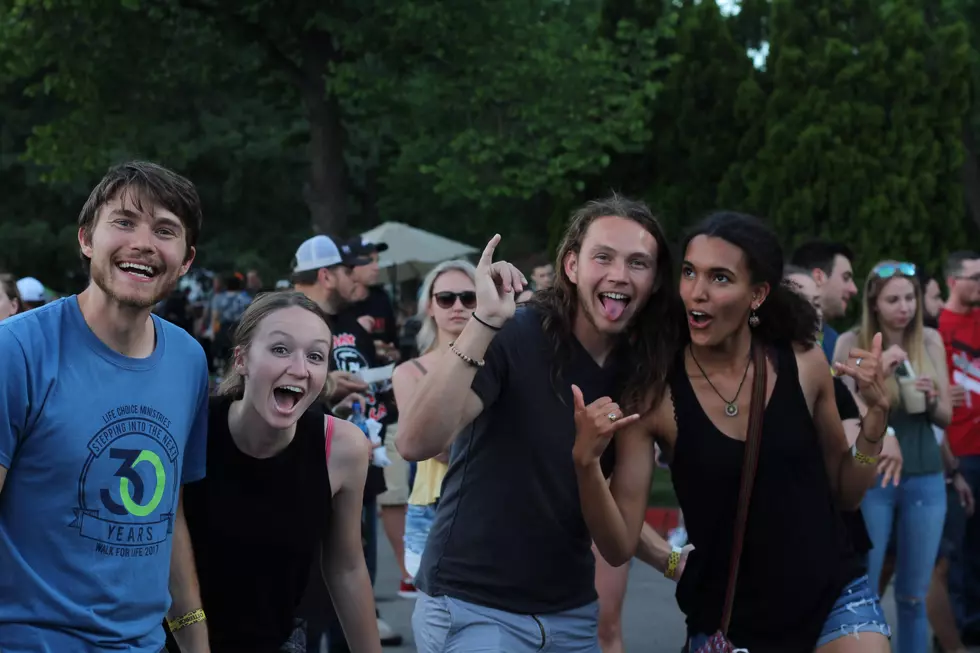 Taste of Fort Collins 2020: The Show Must Go On(line)
Marissa Link
We want everyone to be safer at home, as we continue to flatten the COVID-19 curve in Northern Colorado, but we also want to celebrate summer in Fort Collins with live music, so why not both? The show must go on... line!

We asked you all to vote for the local acts you wanted to see on Townsquare Media's Taste of Fort Collins lineup, and we're excited to announce that those performers will be a part of our Taste of Fort Collins virtual party with DJ sets and more. And, we're excited to announce that we will welcome Collective Soul and Spin Doctors to the Taste of Fort Collins stage in 2021.
Below is a letter from Townsquare Media Northern Colorado's President, Evan Harrison.
NoCo Music Fans, 

A summer with no live music just doesn't seem right, so we've come up with a plan to safely celebrate local music, local food, and our local businesses. 

A few weeks ago we launched our local entertainment contest and asked you to vote your favs on to the Taste stage or live from their garage-- nearly 50,000 of you showed up to vote… so, the show must go on(line).

On July 24, 2020 our show will go online at 7 p.m. We've invited the top three vote getters from the local entertainment contest to perform in the digital show -- the contest winners were synth-pop trio Glass Cases, Disney song cover band The Man Cubs and psychedelic rockers Moonlight Bloom. We've also invited contest participants Fort Collins brother-cousin trio HoldFast to participate in the virtual event, and we'll have a special set from Denver 7's Shannon Ogden, you'll see local business leaders and of course, we'll be awarding prizes to the best local restaurants, based on your votes. To get the virtual party started properly, we'll have a pre-party with live DJ mixes on 94.3 the X and 99.9 The Point from 6-7 p.m. prior to the live stream. 

In June and July we'll be working with local businesses to arrange private live pop-up performances, so lucky winners can enjoy live music with friends while we remain 'socially distanced' yet musically connected. 

It's thanks to you, and your appetite for a local celebration our show will go on(line), we're looking forward to seeing how you safely gather with your friends to join the online festivities. All fans who purchased tickets and vendors for our 2020 event will be receiving full refunds. 

Finally, I'm so pleased to share that we'll all be back together live from Washington Park in Fort Collins June 5-6, 2021 with Collective Soul and Spin Doctors, so mark your calendars.. the show must go ON!

A special thanks to our Taste of Fort Collins presenting sponsor FNBO , our local entertainment partner Jax Outdoor Gear, and our media partner Denver7 The Denver Channel.

Sincerely,

Evan Harrison

President, Townsquare Media NoCo
PHOTO GALLERY: Taste of Fort Collins 2019