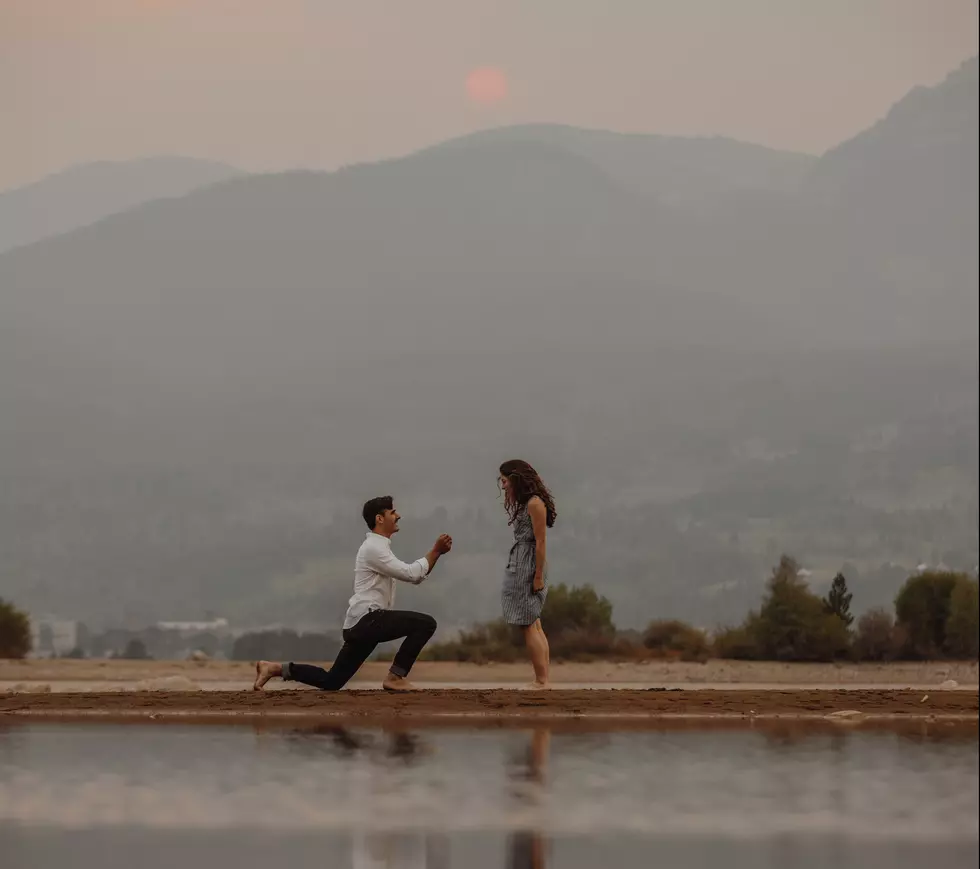 Study Says Coloradans Take a Long Time to Pop the Question
Taylor Brandon on Unsplash
Your friend in the diamond business, the Shane Co., half a mile east on Arapahoe Road — sorry, habit — recently published a study on how long couples in every state typically date before they pop the question. What the study found is that Coloradans like to take their time getting engaged. 
Shane Co. said that to find these results, it 'surveyed 3,100 engaged or married couples across the U.S., including at least 50 respondents from each state.'
In Colorado, the survey found that on average, couples in Colorado will date for over 36 months, or three years, before they get down on one knee.
The national average is around 30 months, or just over two and a half years. Maybe it's because Colorado weddings are so damn expensive.
'We started where it all begins and asked respondents how many months had elapsed between their meet-cutes and engagements. We discovered that, on average, couples date for about 30 months or just over 2.5 years before engaging! But the national average doesn't speak for each state individually, and that's where the results really surprised us.' - Shane Co.
In Wyoming, daters typically wait 28 months, or just over two years, before they decide to take the relationship to the next level.
Coloradans, however, move quickly compared to Alaskans, Mainers and Ohioans, who all wait over 42 months (that's like, three and a half years) on average before proposing.
In Indiana and Washington, if you've been dating for over a year, watch out, he's probably not about to tie his shoe. Couples there average around 15 months before getting engaged. You can see the full report from Shane Co. here.
Colorado Restaurants Featured on 'Diners, Drive-Ins and Dives'