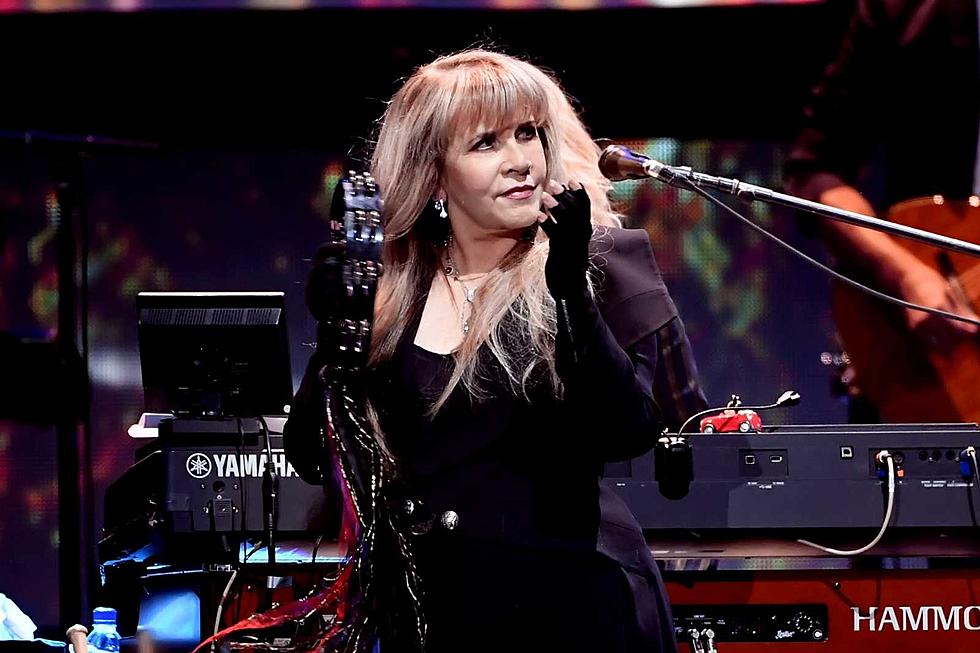 Stevie Nicks to Return to Red Rocks for First Time Since 2011
Kevin Winter/Getty Images
In 1988, Stevie Nicks was nominated for the Best Music Video Performance Grammy for her "Live at Red Rocks" which was shot in 1986. Stevie is set to hit that stage again.
With April being National Women's History Month, it's fitting that this would be the month of the announcement of Stevie Nicks' upcoming concert at Red Rocks Amphitheatre. Stevie's music career is definitely one for the history books.
Stevie was born in 1948 in Phoenix, though her family moved around a bit due to her father being the President of Greyhound. It was when she was 16, living in Arcadia, California that her music career began, joining a folk rock band.
She met Lindsay Buckingham in 1967; they were both attending San Jose State. Stevie was studying to be an English teacher, but they both dropped out to start their band, Buckingham Nicks.
After that album failed to score any real sales, they were dropped from their label but continued to work gigs. Stevie wrote 'Rhiannon' during this time frame.
In 1974 Mick Fleetwood was introduced to the guitar work that Lindsay was doing and wanted Buckingham to join Fleetwood Mac. Buckingham said the two were a 'package deal,' and it was done. Stevie and Lindsay joined the band.
RUMORS
Fleetwood Mac's second album with Stevie Nicks and Lindsay Buckingham, 1977's 'Rumours,' will go down as one the best and biggest-selling rock albums of all time. Heartbreak and drug use helped to create the songs on the album, which has sold 40 million copies worldwide, 20 million in America.
Bella Donna
In 1981, on the record label she helped to create, Modern/ATCO records, Stevie released "Bella Donna."  Hits from that album included 'Stop Draggin' My Heart Around,' 'Leather & Lace,' and 'Edge of Seventeen.' The album went on to sell over 4 million albums.
The Wild Heart
1983's "The Wild Heart," though not as successful as "Bella Donna," spawned the massive hit 'Stand Back.' as it went on to sell over 2 million albums.
2020's "Dreams" and Cranberry Juice Video
Nathan Apodaca scored fame and about $200,000 when he released the short video of himself lip-synching 'Dreams' while skateboarding and drinking Ocean Spray. The viral video gave a huge bump in sales and downloads of the Fleetwood Mac classic.
Stevie will be bringing 'Dreams' and more to Morrison.
STEVIE NICKS AT RED ROCKS AMPHITHEATRE
Wednesday, May 11, 2022.
Tickets: $75 - $300.
On Sale: 10:00 a.m. Friday, April 1, 2022 through AXS.com.
More on Red Rocks: The 'Secret' Tunnel
Beneath Red Rocks Amphitheater is a tunnel filled with autographs of famous musicians.
Rock Musicians With Hollywood Walk of Fame Stars
Doing time on Hollywood and Vine.