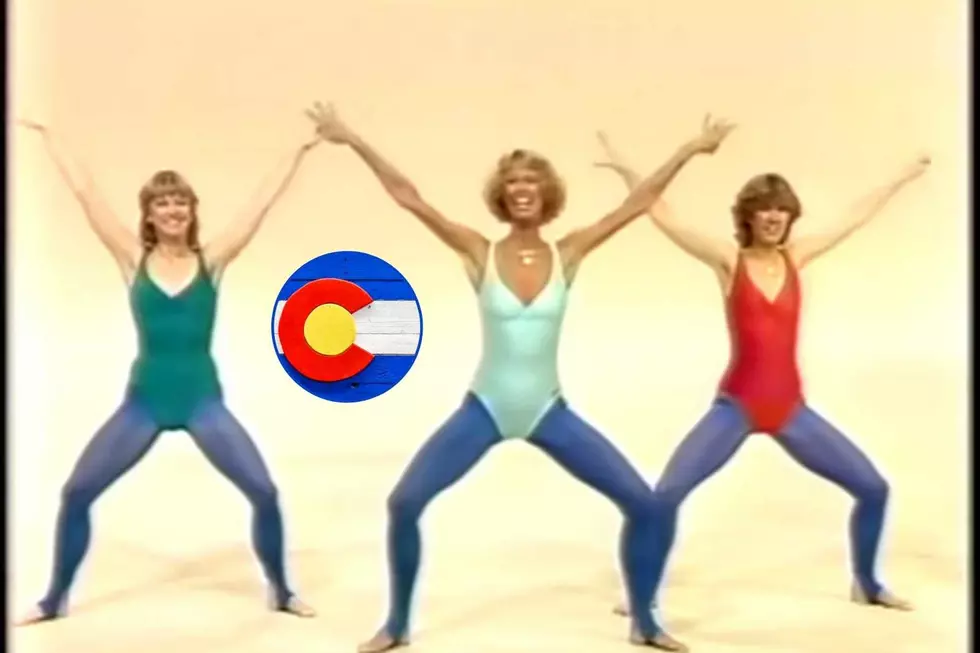 Can You Feel It? The '80's Never Left with Jazzercise Still Alive in Colorado
YouTube, Canva.com
They say, "What's old is new again," and that may be how it feels to talk about Jazzercise. Do think of Jane Fonda and Richard Simmons? But why wouldn't you?
Neon spandex and leg warmers. Two things that scream "Jazzercise" of the 1980s. It was everywhere, back then. It was as widespread as popped collars and Aqua Net-held hairstyles. Yet, as much as things change, you can still Jazzercise in Colorado.
Sure, you've done Pilates and yoga; you've attended a few Zumba classes. Are you ready, though, to get back to where it all began? Jazzercise is what really kicked off the dance-fitness movement, so why not embrace it? Maybe your mom really got into it; lots of moms, and others, today are getting into it. Is that hard to believe?
What makes it even crazier to grasp, is that the woman who really led the charge, back then is still at it. Judi Sheppard Missett, according to Bloomberg, is still the company's CEO at 78, and is still dancing away.
Today's Jazzercise includes full-body HIIT (high intensity interval training), dance, Pilates, yoga, kickboxing and strength-training. You can burn up to 800 calories in less than a hour, these days.
ARE YOU READY TO GO RETRO AND JAZZERCISE IN COLORADO?
There are currently about 20 Jazzercise locations across Colorado, including the Fort Collins area:
Fort Collins - Midtown
Estes Park
Greeley
Longmont
Boulder
If you think you'd be alone, keep in mind that Jazzercise did bring in about $73 million, in 2021; so, many people are sweating, not to the oldies, but they are sweating.
Colorado's Newest Action Park Is Now Open And It's Awesome
We got to visit Colorado's newest action park and it was so much fun. These slides get some serious air!
The Top 11 Easiest and Prettiest Hikes Around Fort Collins
There are many great trails in the Fort Collins area that range from easy to hard in difficulty. Let's take an alphabetical look at the top 11 easiest and prettiest hikes to take in and near Fort Collins, Colorado.
Colorado's Most Beautiful Hiking Trails