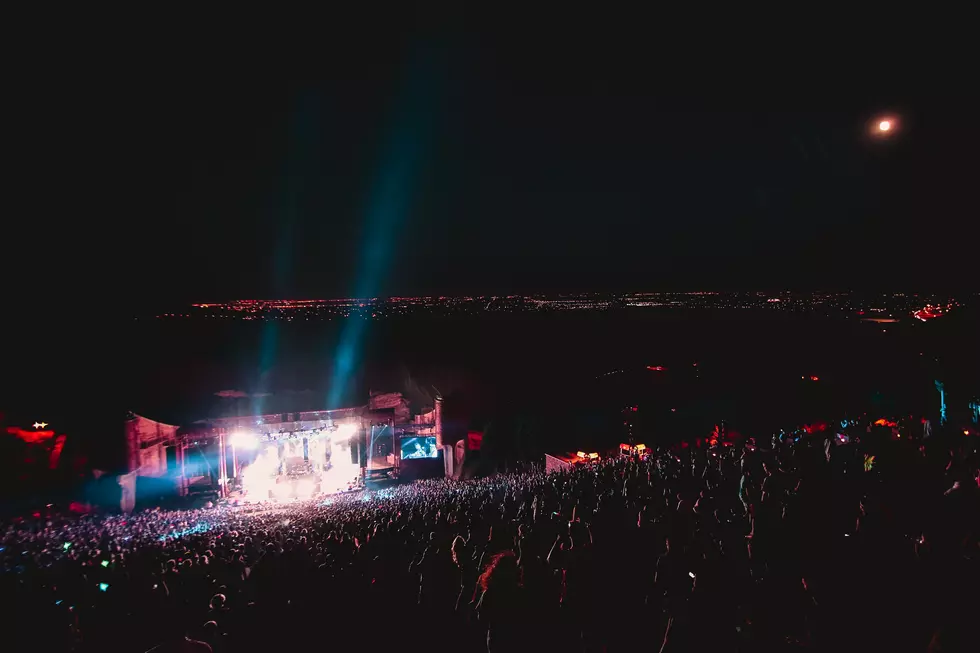 Red Rocks Is Reopening With an 8 p.m. Howl, Tickets Are 80 Cents
Ryan Loughlin on Unsplash
Red Rocks will be celebrating reopening for its 80th season with an $0.80 event: the 8 O'Clock Howl. It's a night of celebrating those who helped keep the music going in 2020 when stages went quiet. 
The event was scheduled to be the first of the 2021 season on Wednesday, April 21, however, due to weather, has been moved to Wednesday, April 28. Tickets for the event cost 80 cents per person, which was the price of admission 80 years ago, when the amphitheater opened in 1941.
Throwback: What Red Rocks' Inaugural Show Looked Like 80 Years Ago
'The Red Rocks 8 o'clock Howl opens the iconic venues' 80th anniversary, not with platinum-selling acts, but those who have kept the music playing during the COVID-19 pandemic from their front porches, churches, yards and hospitals,' Red Rocks said.
The event will feature UC Health ICU nurse, Emily Worthem, who sang to patients, Colorado first responders in the Emerald Society Bagpipers, the Longmont High School drumline and more to be announced.
Red Rocks was approved to host events of up to 2,500 people, and there are social distancing guidelines in place. More information about the even, and tickets, can be found here.
Top 5 Rated Colorado Hikes
The NoCo Virus Tracker articles are made possible by our partners, the Keep NoCo Open campaign that reminds citizens to wear a mask, wash your hands, physically distance and support local as Northern Colorado recovers from the COVID-19 pandemic.