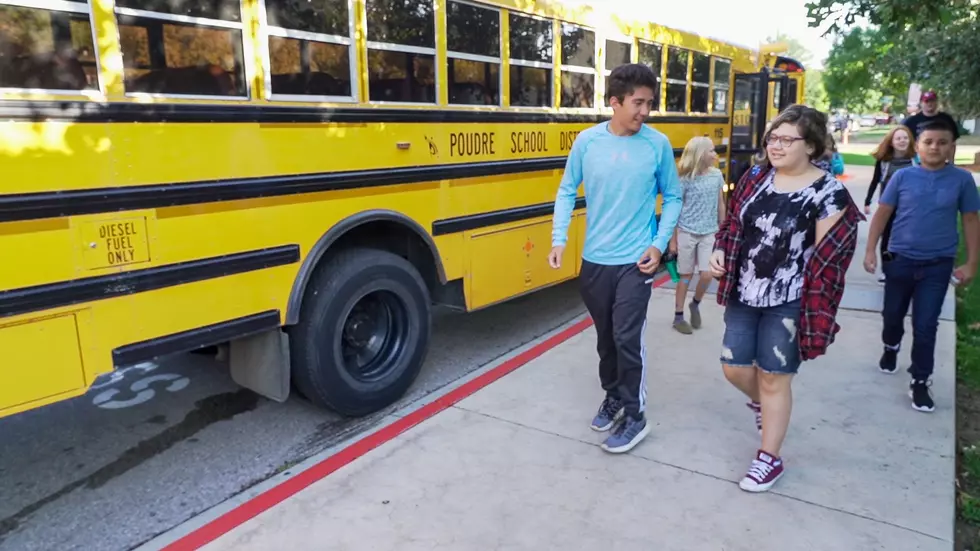 Poudre School District Buses Will Be Limited To 10 Riders
Poudre School District
If current restrictions remain heading into the 2020-2021 school year, the Poudre School District will be transporting 90% fewer students.
According to the Poudre School District, standard-sized buses can transport 77 students, which will be cut down to 10. Special education buses, which can transport 47, will be reduced to only 5.
In a regular school season, 14,000 students take the PSD buses. The upcoming school season may only see 1,400.
Parents and guardians will need to apply to be part of the bus service.
From a press release from PSD:
Like our families, we wish we were preparing for a normal school year when so many more PSD students could look forward to greeting their bus driver and ride to school with their friends.. ' said Jake Bell, director of Transportation for PSD. "As is the case with many other traditions, however, taking the bus to school won't look the same in PSD as it did before COVID-19."
With luck, the social-distancing restrictions will be lifted, with enough time for the school district to readjust. Unless that happens, they'll be a lot of parents trying to figure things out.
Enter your number to get our free mobile app
Top 5 Ranked Northern Colorado High Schools of 2020