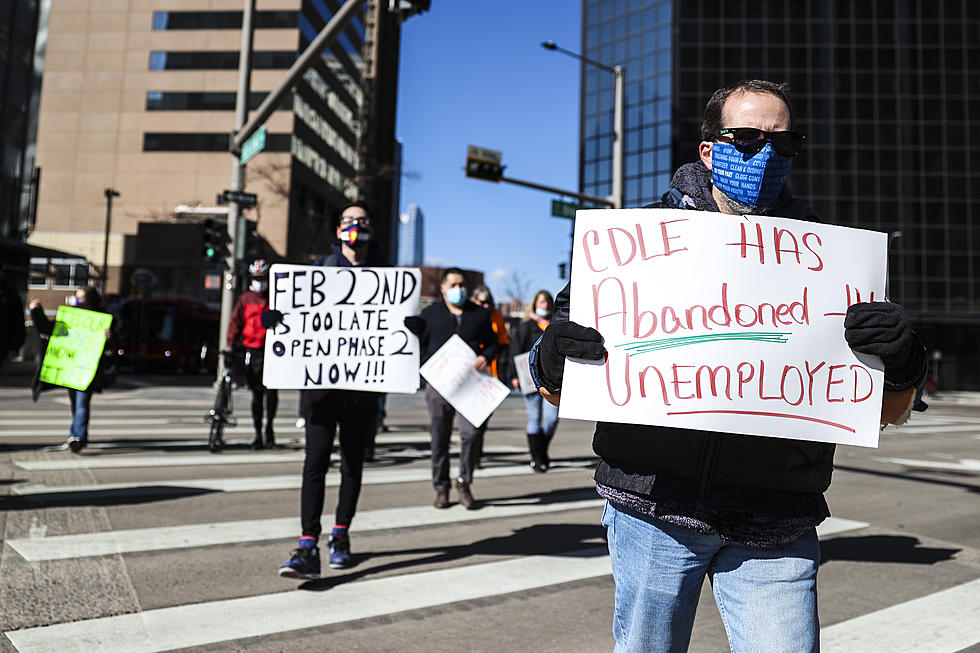 Colorado Is the 10th Least-Safe State For COVID, But Is It Getting Better?
Michael Ciaglo/Getty Images
A recent study from WalletHub ranked Colorado the tenth least-safe state in the country in terms of the COVID-19 pandemic, which is certainly not where we used to be (we were once one of the safest). 
Colorado doesn't have a statewide indoor mask mandate or capacity restrictions, and Governor Polis has said he has no plans of returning to one. But, as hospitals continue to reach capacities, several counties have reinstated their mandates, including Larimer County and now, much of the Denver Metro area.
According to Colorado's COVID data, over 3.6 of the 5.8 million who live here are fully vaccinated, or 73 percent of eligible people. So what's going on? How is the positivity rate almost ten percent? Why are hospitals overloaded?
A number of reports, including one from PBS, suggest 'the other 27 percent of eligible people.' The report says that health officials in hospitals are seeing mostly unvaccinated, younger patients, with severe illness, though they should otherwise be healthy. While the vaccine may not fully protect you from contracting the virus and having to stay home from work, eating chicken noodle soup for a while, it does help prevent the need for hospitalization.
WalletHub's report said that Colorado ranked the following (1 is best, and a score of 25 is average):
19 – Vaccination Rate
40 – Positive Testing Rate
48 – Hospitalization Rate
45

 

– Death Rate
19 – Transmission Rate
Do you want some better news? (I do.) Some Colorado counties are seeing dips in cases. Not ours. But some other ones.
In the meantime, if it's been over six months since you got your Pfizer or Moderna COVID-19 vaccine, or two months since you got the Johnson & Johnson, you're now eligible for a booster shot in Colorado. I got mine last week, along with my flu shot. While I definitely dealt with some sore arms, I'll totally take that over getting sick, or spreading something to my grandparents over the holidays.
Need to Get Your COVID-19 Booster? Here's Where to Go in NoCo
Gov. Polis recently signed an executive order allowing all adult Coloradans to receive their COVID-19 booster shots. Here's where you can get yours in Northern Colorado.