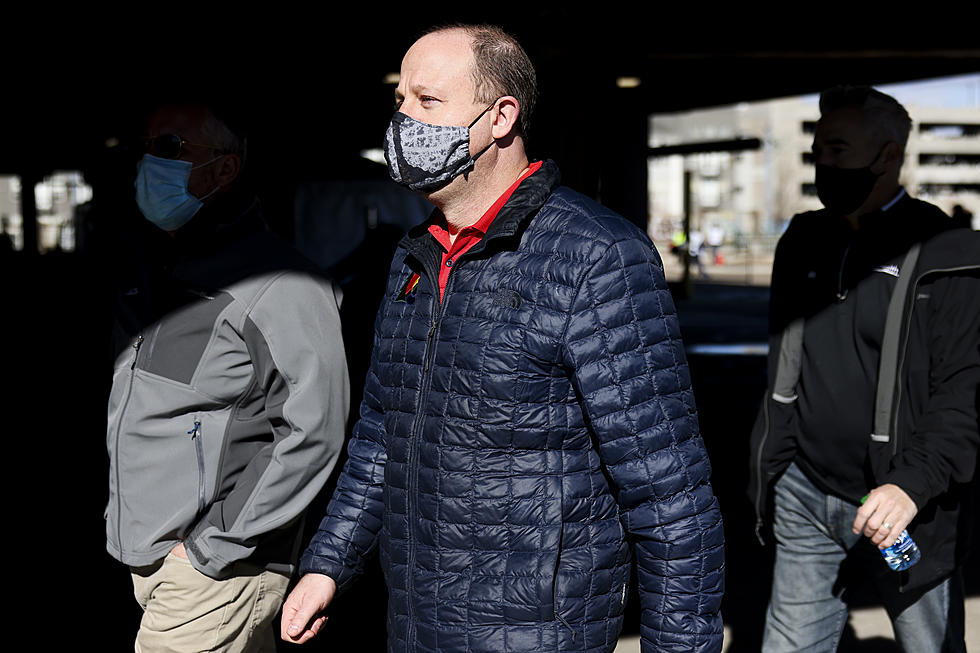 Polis Shares Why Colorado Doesn't Have Statewide Mask Mandate, Increased Restrictions
Michael Ciaglo/Getty Images
Governor Polis has weighed in on why Colorado's tightened COVID-19 restrictions and statewide mask mandate aren't coming back (for now), and naturally, people have some thoughts on this. 
Colorado isn't doin' so hot when it comes to managing COVID-19. In recent weeks, it's been found that while the state is around 80 percent vaccinated, it's also the fifth-worst in the country in terms of how the virus is spreading. Due to staffing shortages, ICUs across the state are reaching or exceeding capacity (like in Larimer County).
What's the holdup? Data shows that a majority of severe cases that require hospitalization are in those who are unvaccinated; for some, by choice, and others, due to the fact that they can not receive the vaccine. So, yeah, kind of a tricky situation.
On November 9, reporter Jesse Aaron Paul tweeted that in December of last year, when our numbers were comparable to what they are now, 'indoor dining was shut down in parts of Colorado, personal gatherings were banned and there was an indoor mask-wearing mandate.'
Polis replied to the tweet, stating, 'The big difference now: 62.1percent of total population is fully vaccinated and 86.9 percent of those most vulnerable 65+. Sadly, even tragically, too many Coloradans haven't yet chosen to get protected. But for the large vaccinated majority, the risk is ten times or more less than last December.'
9NEWS' Kyle Clark interpreted the governor's message as those who are the most impacted by this wave have 'opted in for it,' by not getting vaccinated. That's why businesses will not be required to limit capacities, and there isn't a statewide mask mandate.
The responses from Coloradans came from across the board, ranging from disagreement, to support, to some neutrality.
Another Twitter user, @NealeOBooks replied, 'The Governor is in a no-win situation. Mask mandate, no mask mandate there are going to be sick people and unnecessary deaths. Either people want to put the pandemic behind them or they don't. We all suffer this together. Put the blame on those who are prolonging the pandemic.' You can see the full thread here.