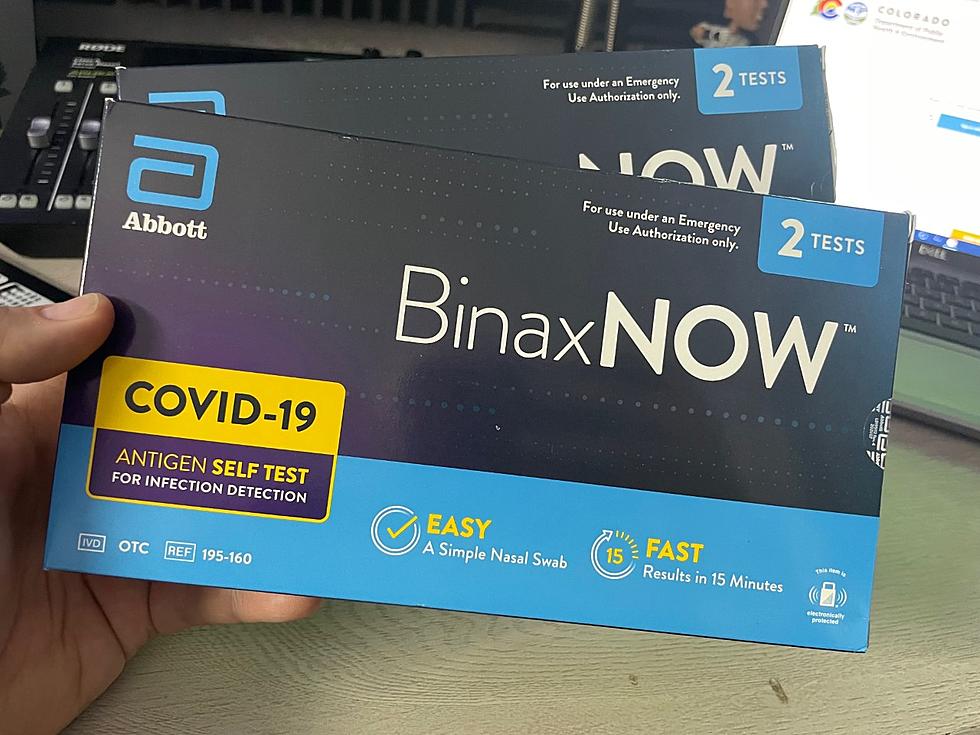 Need A COVID-19 Test? Colorado And Amazon Extend Partnership To Provide Free Test Kits
Big Rob TSM
The state of Colorado and Amazon have announced that their partnership to deliver free at-home COVID-19 test kits has been extended.
Free COVID-19 At Home Test Kits
If you've tried to hit the store to pick up an at-home COVID-19 test kit in recent weeks, you've probably had no luck. With the current COVID-19 numbers being so high, they've been flying off the shelves and for some have been impossible to track down.
With no luck in stores, people look to the next best thing, or in some people's minds the better option anyway, getting them online to be delivered to your home. FOX 31 News is reporting that over 58,000 tests have been ordered since Jan. 1 in Colorado alone.
Did you know that the state of Colorado offers free COVID-19 at-home test kits through the Colorado Department of Public Health and Environment website? Learn more about the program and order your tests HERE.
Since the program started in September, there have been over one million tests ordered and distributed.
With that large number, the state teamed up with the delivery pros at Amazon to help distribute the tests. Confirmed by representatives at Amazon and the state, that partnership has now been extended. As you can imagine, the demand for these at-home test kits has greatly increased in the last month as numbers spike so they needed a fast and efficient way to get these test kits out, and who better to do that than Amazon?
Colorado alone gets over 90,000 BinaxNow test kits from Abbott every week and the extended relationship with Amazon means these tests will be getting delivered very quickly.
I had an Amazon package a couple of weeks back that I thought was another Christmas gift, but it was my free test kits. I was still excited as these things are great to have at home just in case. Order your kits HERE, and stay safe, Colorado.
Up Next: You Could Buy This $1.39 Million Home in Mead, Colorado With Cryptocurrency
Want to trade some of your Bitcoin for a home in Colorado? We have found a home that will accept Bitcoin as payment.