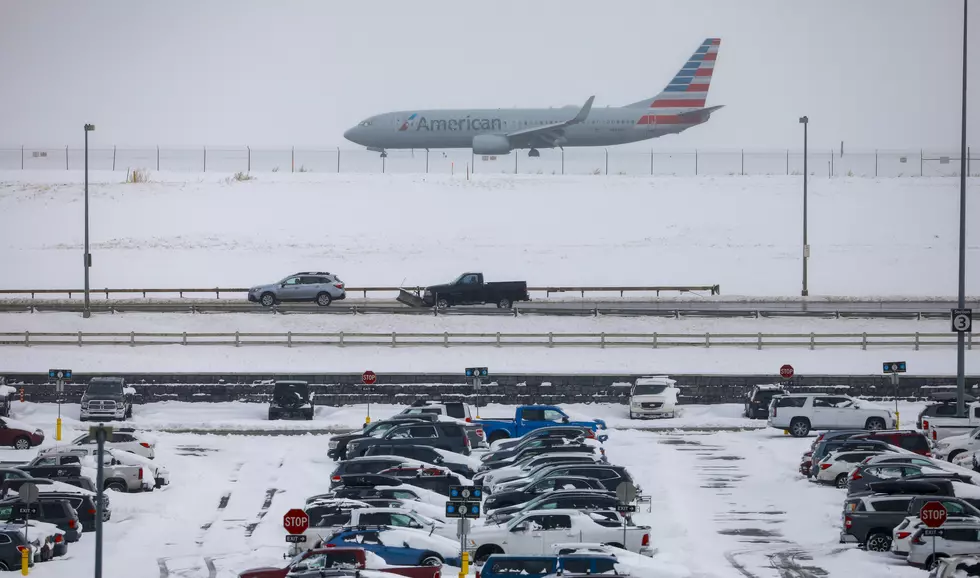 Over 1,000 Denver Flights Cancelled Ahead of Snowstorm
Joe Mahoney/Getty Images
While as of 8 a.m. on Saturday, the Front Range has barely even seen a drizzle, the weekend snowstorm is still expected to blanket the area, possibly in up to two feet of snow, by the end of Sunday. Travel has already been impacted. 
Roads are still completely clear (again, as of Saturday morning), but Denver International Airport has already cancelled more than 1,000 flights into and out of Colorado, 9NEWS reported.
'726 canceled flights to and from DIA on Saturday,' 9NEWS said, with just over 1,000 canceled for Sunday, too. That's over 1,700 total.
 The storm is arriving later than earlier forecasts had predicted, but the
National Weather Service
warns the storm is still coming (I know, I questioned it, too). In the Denver Metro area, snowfall is still expected to be around
a foot and a half or more
.
 CDOT and Colorado State Patrol have urged Coloradans to not be out on the roads this weekend, and Governor Polis said the
Colorado National Guard
will be prepared for rescues.
Northern Colorado Town Elevations