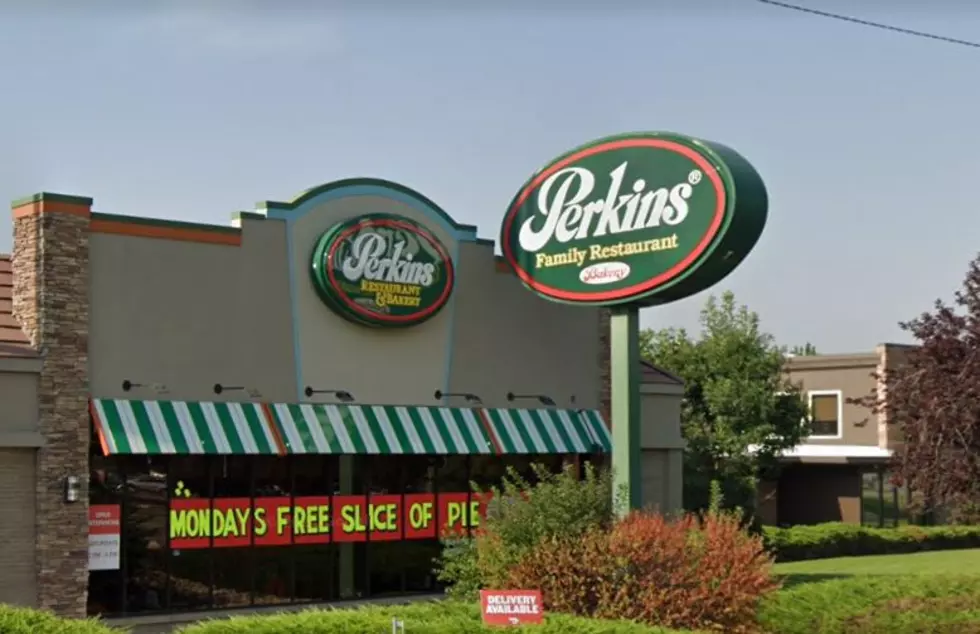 Great Pie Options in Colorado Fade as Only 3 Perkins Restaurants Remain
Google Maps
Those well-known green and white stripes may officially become a thing of the past before you know it, as Perkins appears to be loosing steam.
It seems it was just a few years ago, but it was eight years ago, that the Perkins that was in Old Town Fort Collins closed up; there used to be one by the mall as well. Greeley had a Perkins, but that's now gone. How long will Loveland's Perkins stand?
20 years ago, there were Perkins Restaurants everywhere, just like there were Kmarts everywhere. Obviously, there aren't any Kmarts around anymore, and there's now one less Perkins in Colorado. Westwood has the story on how the last one standing in Denver has ceased operation. 
Now, there will still be great places to get a pie, if ever all the Perkins that remain end up closing up. In Loveland, I know that currently there is the newer Buttermilk Bakery and Pie Shop on Highway 34 just west of town; but losing Perkins will just be sad. Sad, in the fact that nothing lasts forever.
According to Mashed, in 2006 there were 500 Perkins across America when they merged with Marie Callender's, but by 2011, the number of Perkins restaurants had begun its freefall, and the company went into Chapter 11 bankruptcy. They again went into bankruptcy in 2019. Ouch.
WHERE ARE COLORADO'S THREE REMANING PERKINS RESTAURANTS?
COLORADO SPRINGS
LONGMONT
LOVELAND
Speaking of Perkins - The Best Breakfast Places Around Northern Colorado
The Ten Best Brunch Spots in Fort Collins, according to Reddit Users
Not lunch, not breakfast... it's the best of both worlds! And delicious!
30 Restaurants That Fort Collins Misses the Most