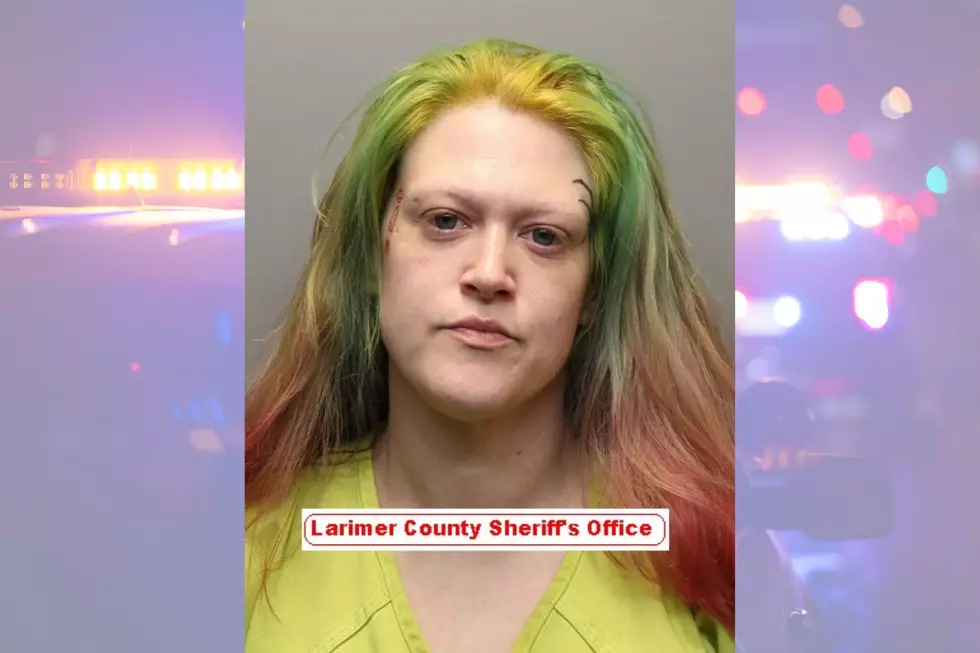 Northern Colorado Drug Task Force Makes Fentanyl Bust in Fort Collins
Canva, Larimer County Sheriff's Office // Facebook
The Larimer County Sheriff's Office (LCSO) has announced that a woman is under arrest for allegedly selling fentanyl in Fort Collins.
According to a Facebook post from LCSO, the arrest occurred on Tuesday (Aug. 30) morning, when the Northern Colorado Drug Task Force (NCDTF) carried out a search warrant for a home in the 1300 block of Kirkwood Drive.
Once inside, investigators discovered — and recovered — two loaded handguns, thousands of dollars in cash, hundreds of suspected fentanyl pills, and felony-level amounts of suspected methamphetamine. 
After the search, officers arrested 32-year-old Charlotte Elizabeth Haywood. She is currently in the Larimer County Jail facing the following charges: 
Unlawful distribution of fentanyl (Class 1 Drug Felony)

Unlawful possession of methamphetamine with intent to distribute (Class 1 Drug Felony)

Special offender

—

controlled substance (Class 1 Drug Felony)

Possession of drug paraphernalia
Haywood has no bond. Since the investigation is still ongoing, authorities anticipate that there will be additional arrests. 
"The Northern Colorado Drug Task Force (NCDTF) continues efforts to combat the fentanyl epidemic in our communities," said LCSO in the Facebook post. "This success of this operation thus far would not have been possible without the assistance of the Northern Colorado Drug Task Force's partners." 
Fort Collins Police Services (FCPS), FCPS SWAT Team, Loveland Police Department (LPD), LCSO, Eighth Judicial District Attorney's Office, Colorado Adult Parole, Windsor Police Department (WPD), Colorado National Guard Counterdrug, and Fort Collins Code Compliance are all assisting with the investigation. 
All suspects are innocent until proven guilty in a court of law. 
8 Tips To Help Prevent Crime At Your House
Having a surveillance camera is one way to help prevent and solve neighborhood crimes. Here are some tips from the Mesa County Sheriff's Office to help keep your home safe from burglars.
Stars Who Were Convicted or Charged With Crimes
Here are 25 celebrities who have been convicted or charged with crimes, ranging from minor felonies to serious offenses.