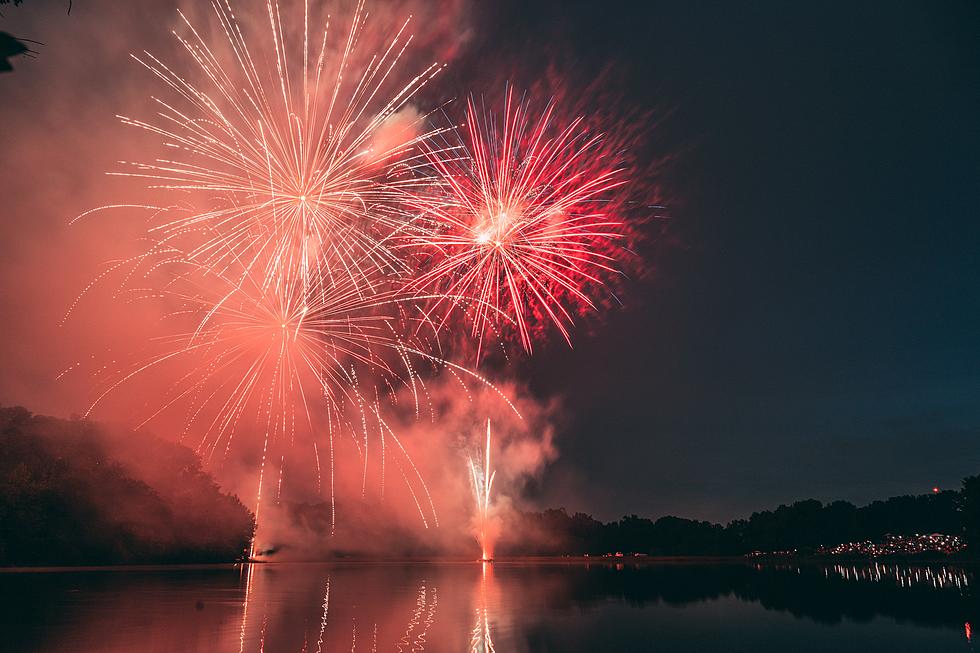 Northern Colorado 4th of July Fireworks Show Map
Vlad Tchompalov on Unsplash
Fourth of July is back with a bang (sorry, I had to). While most events and gatherings were cancelled in 2020 due to COVID-19 restrictions, we're able to celebrate Independence Day not independently this year.
Here's where you can see fireworks shows in Northern Colorado the weekend of July 4, 2021. Scroll for detailed event information.
The Town of Berthoud is setting off fireworks on Saturday, July 3 at the Bein Baseball Complex. The town is hosting a festival starting at 5 p.m. with fireworks starting at 9 p.m. There will be food trucks, music, family-friendly activities and more.
Estes Park says that as long as COVID-19 restrictions remain loosened and wildfires are not a threat, it will resume its July 4 fireworks over Lake Estes this year. Estes Park's fireworks will start at 9:30 p.m., and are best viewed from Stanley Park or the Lake Estes Trail.
The Greeley Stampede will set off fireworks at 9:45 p.m. at Island Grove Park.
Larimer County (Fort Collins, Loveland)
Due to COVID-19 restrictions that were previously in place, the City of Fort Collins and the City of Loveland planned another drive-in show for Larimer County at The Ranch Events Complex in Loveland. There will be around 4,000 parking spaces, and gates open at 6 p.m. Fireworks start at 9:15 p.m. Fort Collins says that it will resume City Park fireworks in 2022.
Wellington's fireworks will start at 9:40 p.m. on July 4. The town's website says that the fireworks display will be 'located off 6th Street between Wilson and Washington,' near Eyestone Elementary and Wellington Middle School.
The Town of Windsor will launch fireworks at Boardwalk Park at 9:10 p.m. on July 4. To see a full list of fireworks shows in Colorado, visit 9NEWS.com.