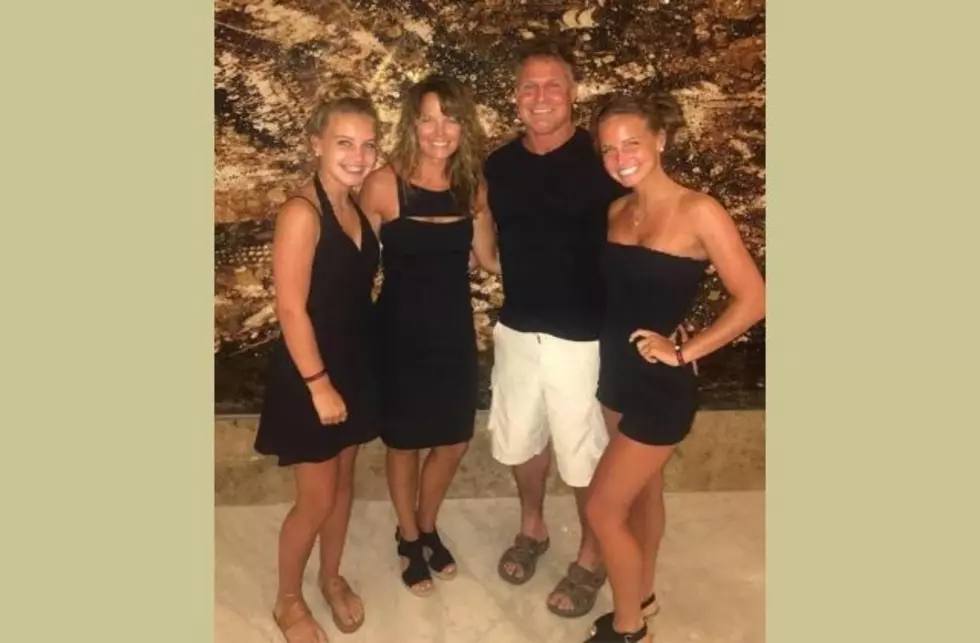 Missing CO Woman: Second Co-Worker Speaks Out About Husband
Courtesy of Suzanne Morphew's Facebook page
A second co-worker is speaking out about the whereabouts of Barry Morphew on May 10, the day his wife, 49-year-old Chaffee County woman Suzanne Morphew, disappeared.
Morgan Gentile, a local contractor, told FOX21 that Barry had hired her to work on a retaining wall in Broomfield over Mother's Day weekend.
Gentile said that she ended up leaving the job early after Barry told her he needed to spend time with his family.
However, when she and another co-worker, Jeff Puckett, arrived later to take over the rest of the job, she said that Barry didn't leave them any of the right tools to actually work on the wall.
Jeff Puckett also spoke to FOX21, and told the station that when he took over Barry's Broomfield hotel room for the job that weekend, it smelled of chlorine and was riddled with insurance papers.
Gentile agreed with Puckett's account, stating that the chlorine smell made her eyes burn.
After the investigation into Suzanne's disappearance began, Gentile said that two unidentified men, associated with Barry, approached her and told her not to give her phone to the Colorado Bureau of Investigation (CBI).
She also said that the case has ruined her life, because of assumptions that she was Barry's mistress.
Barry has denied having any kind of relationship with Gentile, and discredited both her and Puckett to FOX21, telling the station that she is "a meth head" and that he "was in prison for nine years."
Another co-worker, Cassidy Cordova, who also allegedly worked on the job that day, seemed to defend Barry in a text message to the station that said: "The rumors are so Blasphemous that it's laughable at this point...anyone that should know better than to believe something that someone else said about someone else."
The Chaffee County Sheriff's Office (CCSO) also recently spoke about the investigation, after keeping mum for the past few months.
Spezze also addressed CCSO's silence in another release, stating: "Our investigative team would like nothing more than to disseminate information to the public in regards to our progress in the process however in any open investigation we cannot divulge any information as it puts the integrity of the investigation at risk."
If you have any information about this case, please call the designated tip line at (719) 312-7530.
Enter your number to get our free mobile app
Missing Kids From the Fort Collins Area