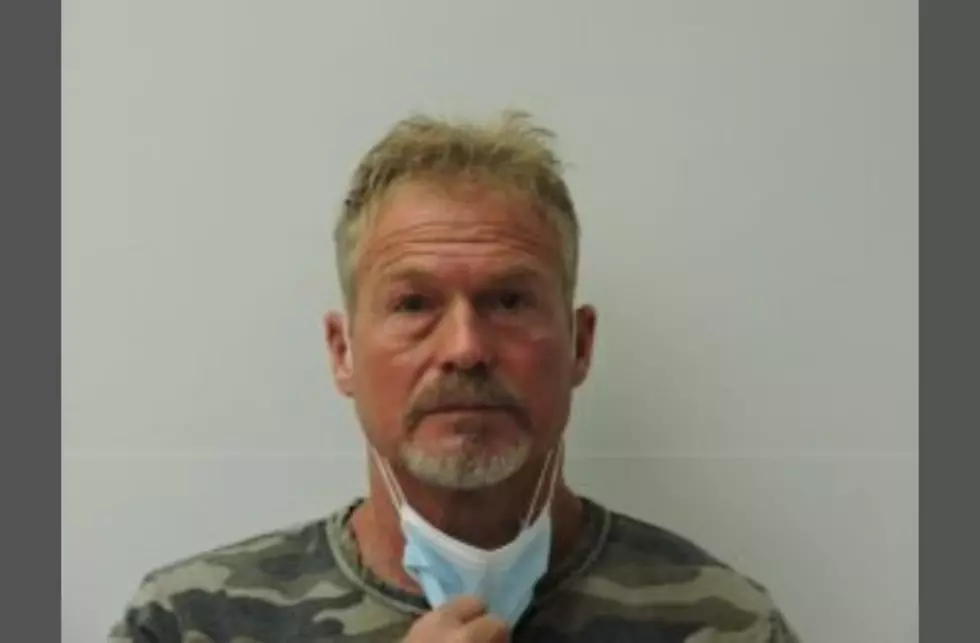 Barry Morphew Makes First Court Appearance Following Murder Charge
Chaffee County Sheriff's Office
Barry Morphew made his first appearance at the Chaffee County Courthouse on Thursday (May 6) morning, following his arrest in connection with the disappearance of his wife, Suzanne Morphew.
Suzanne went missing from her Colorado home on May 10, 2020, after reportedly going for a bike ride and never coming back.
After nearly a year without a named person of interest, the Chaffee County Sheriff's Office (CCSO) arrested Barry on Wednesday (May 5) on charges of first-degree murder, tampering with evidence, and attempting to influence a public servant.
FOX21 was present for the hearing, and reported that Barry was "masked, shackled, and dressed in an orange and white-striped jumpsuit." Authorities are holding him without bail.
Reporter Lauren Scharf noted that after Judge Patrick Murphy advised Barry of his rights and charges, his only response was "yes, sir." She also revealed that the Morphew's two daughters were present and "very emotional" in the courtroom.
The station reports Murphy did allow Barry to speak to his children. Prior to his arrest, he continually maintained that Suzanne was alive and begged for her safe return.
In a press conference, authorities stated that they do not believe Suzanne is alive, although they have not been able to find her body.
Barry is scheduled to appear in court again on May 27.
Northern Colorado's Most Puzzling Cold Cases